Alabama defensive lineman Braylen Ingraham enters NCAA transfer portal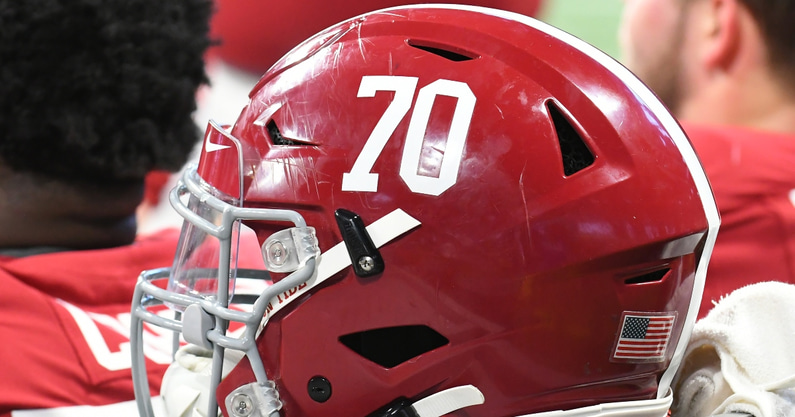 Alabama is losing defensive lineman Braylen Ingraham to the transfer portal. On Thursday, Matt Zenitz of On3 revealed the news, as the former four-star recruit will no longer be a member of the Crimson Tide.
"Alabama defensive lineman Braylen Ingraham has entered the transfer portal as a grad transfer, @On3sports has learned," tweeted Zenitz. "Former four-star recruit who was part of the Crimson Tide's 2019 recruiting class."
As Zenitz mentioned, Ingraham was a four-star recruit in the Class of 2019, according to the On3 Consensus. A native of Fort Lauderdale, Florida, Ingraham was the No. 21 recruit out of Florida, the No. 22 defensive lineman in the country, and the No. 158 recruit among all recruits nationwide.
Moreover, Ingraham amassed five total tackles during his time with the Crimson Tide. While he came to Tuscaloosa with a lot of hype, it wasn't meant to be — he'll look to find more success elsewhere.
More on Braylen Ingraham, Transfer Portal
The NCAA transfer portal, which covers every NCAA sport at the Division I, II and III levels, is a private database with names of student-athletes who wish to transfer. It is not accessible to the public.
Once a player's name shows up in the portal, other schools can contact the player. Players can change their minds at any point and withdraw from the portal. However, once a player enters the portal, the current scholarship no longer has to be honored. In other words, if a player enters the portal but decides to stay, the school is not obligated to provide a scholarship anymore.
The database is a normal database, sortable by a variety of topics, including (of course) sport and name. A player's individual entry includes basic details such as contact info, whether the player was on scholarship and whether the player is transferring as a graduate student.
A player can ask that a "do not contact" tag be placed on the report. In those instances, the players don't want to be  contacted by schools unless they've initiated the communication.