Arizona State confirms dismissal of assistant, insider paints grim future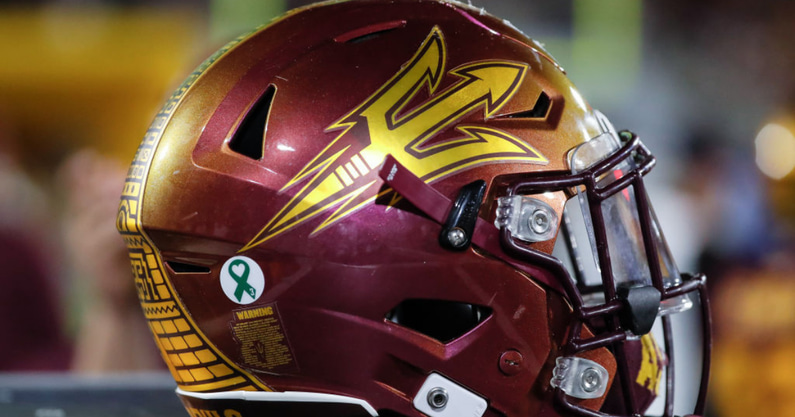 The Athletic's Bruce Feldman painted a grim picture of the future for Arizona State's football staff, including head coach Herm Edwards, following the news that defensive coordinator Antonio Pierce has resigned from his post.
"With half his coaching staff (including his right-hand man) being forced out in the wake of a lengthy NCAA investigation, and with ex-staffers who have connected Herm Edwards directly to violations, it's increasingly likely that ASU may have no choice but to make a HC change," Feldman tweeted on Wednesday afternoon.
The news of Antonio Pierce's dismissal was confirmed by an Arizona State spokesman to ESPN's Pete Thamel shortly after his initial report.
Continuing, Arizona State offensive coordinator Zak Hill is among the coaches to leave the program after an NCAA review, according to multiple reports. DevilsDigest of Rivals first reported the news earlier this week. Wide receiver coach Prentice Gill, secondary coach Chris Hawkins and tight end coach Adam Breneman are also leaving the program this week.
As more assistants find their way out of Tempe, Arizona, insiders like Bruce Feldman believe the odds of a head coaching change continue to improve. While the logistics of the change would be difficult at this point in the recruiting cycle and spring season, it could become necessary based on the pending NCAA investigation.
More on Arizona State exodus
The exodus of Arizona State coaches amid damning allegations regarding their football program is continuing. Moreover, the news comes days after head coach Herm Edwards was implicated in recruiting violations.
To illustrate, Edwards was said to be in "impermissible local meetings" with recruits along with three assistants and Pierce, Sun Devil Source reported. Between March 2020 and May 2021, programs couldn't meet with recruits in-person due to COVID-19.
Arizona State coaches allegedly paid for recruits' travel to Tempe and covered their lodging in addition to meeting with them. Those are the most serious allegations of the investigation.
The NCAA is also looking into alleged recruiting travel outside of Arizona by members of the coaching staff. At that time, the NCAA wasn't allowing that.
Additionally, former assistant coordinator for football operations Eric Bowman allegedly accepted money from football coaches in exchange for Arizona State athletics apparel. He then gave that apparel to recruits without cost.
Sun Devil Source also reported Arizona State officials have spoken privately about their concerns regarding the investigation. The Sun Devils could face Level I violations in a Notice of Allegations by the NCAA, per the report.