WATCH: Raccoon interrupts Arkansas baseball game, fan removes from ballpark with bare hand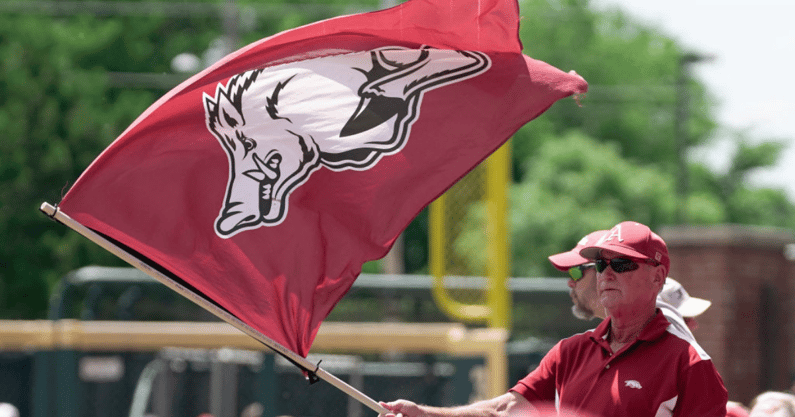 Arkansas baseball has provided plenty of entertainment over the years but maybe not quite like they did on Friday night.
Fellow SEC powerhouse Vanderbilt was in town, with a lot on the line. Both are near the top of the standings are the SEC season comes to a close and looking to improve their spots before the conference tournament. However, headlines will not be about what happened on the field but rather off the field.
A raccoon caused a disturbance down the third-base line heading toward the left-field bullpen. Not to worry though, as a fan was able to grab the animal with his bare hand. Fans around him are going bananas as the fan personally escorts the raccoon out of the stadium.
You can watch the full moment here.
The video cuts off once the fan leaves the section but it appears that he decided to take the raccoon out of the stadium completely. Still having his phone in his opposite hand, only one of them was going to go back into Baum-Walker Stadium. And it wasn't the raccoon.
The moment has gone viral on Twitter, showing why college baseball is one of the best sports out there. Especially within the SEC, where fans are just as into fun antics in the stands as they are with their teams.
On the field, it's been a successful year for Arkansas as they currently are at the top of the SEC West standings. With a weekend series against Vanderbilt, they will close their 2021-2022 season against the Alabama Crimson Tide next weekend.
Looking to host a regional, if the Razorbacks can make a good run in the SEC Tournament, Baum-Walker Stadium should have the chance to produce plenty more special moments. Whether they are actual baseball moments — we'll have to wait and see.