WATCH: Arkansas softball clinches SEC Tournament championship, makes program history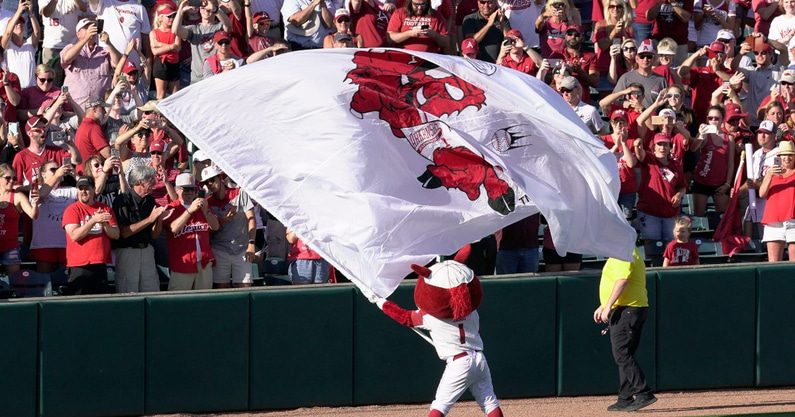 The Arkansas Razorbacks softball team just captured some fresh new hardware on their way to making program history. On Saturday, the Razorbacks captured the SEC tournament championship to go along with the regular-season title. The tournament championship is the first-ever in school history.
When Arkansas won the regular season title earlier in the month of May, they became one of all programs ever to repeat as back-to-back champs in the conference; the Alabama Crimson Tide, Florida Gators, and LSU Tigers are the three other schools.
Check out their celebration after making history.
Razorbacks made a clean sweep of the SEC tournament, not dropping a single game. And to put a bow on top of their win on Saturday, Arkansas shut out the Missouri Tigers 4-0.
Up next for the undisputed SEC Queens of the diamond is a chance to finish off the season on top of the college softball world with a Women College World Series title. The WCWS starts on May 20 with the Regional round. Selections for the tournament have yet to take place, but look for the Razorbacks to occupy one of the top seeds in this year's WCWS.