Auburn defensive back to flip transfer decision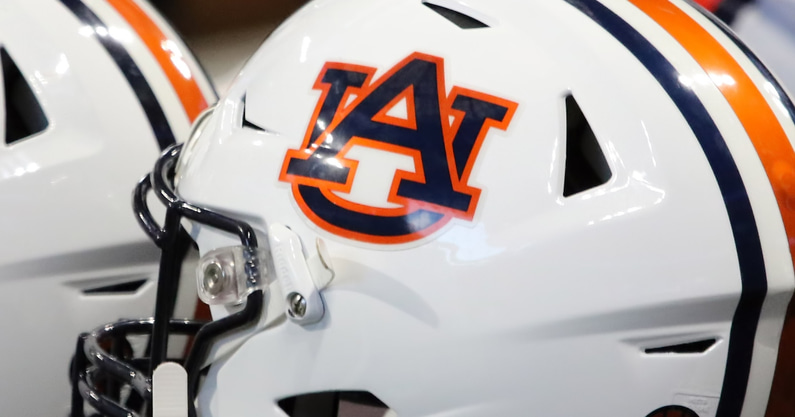 Auburn defensive back Eric Reed, who entered the transfer portal earlier this week, then withdrew his name, is still planning to transfer, according to On3's Matt Zenitz.
The redshirt freshman played in just two games for the Tigers over two seasons.
A 6-foot, 200-pound native of Shreveport, Louisiana, Reed – who attended Calvary Baptist Academy in high school – committed to Auburn over offers from Georgia, LSU, Notre Dame, Kentucky, TCU, West Virginia, Ole Miss and Colorado, among others.
A former On3 Consensus four-star recruit out of the Class of 2020, Eric Reed was rated as the ninth-best recruit coming out of the state of Louisiana before committing to Auburn.
Since this is Reed's first transfer of his career, he'll be immediately eligible to play at his next program of choice.
Transfer portal overload
The NCAA Transfer Portal, which covers every NCAA sport, is a private database with names of athletes who wish to transfer. It is not accessible to the public.
The process of entering the portal goes through a school's compliance office. Once a player provides written notification of an intent to transfer, the office enters the player's name in the database. The compliance office has 48 hours to comply with the player's request.
Once a player's name shows up in the portal, other schools can contact the player. Players can change their minds at any point and withdraw from the portal. However, once a player enters the portal, the current scholarship is no longer valid. If a player enters the portal but decides to stay, the school does not have to reoffer a scholarship.
Eric Reed joins other Tigers in portal
Another player has entered the transfer portal for the Auburn Tigers. The former three-star prospect of the 2020 recruiting class, defensive lineman Daniel Foster-Allen elected to move on from Auburn.
On3's Matt Zenitz confirmed the defensive lineman's decision on Wednesday. Foster-Allen spent two seasons with the Tigers.
SEC east rival Mississippi State, as well as Rutgers, Virginia Tech, and Georgia Tech all offered Foster-Allen out of high school.