Four-star 2023 DL Hunter Osborne set to visit the Iron Bowl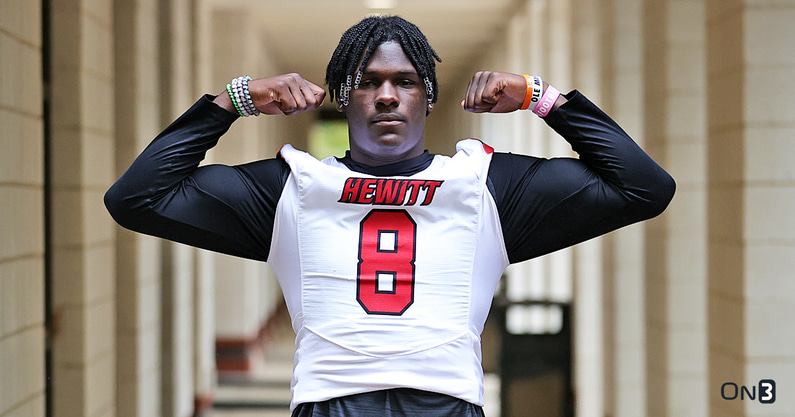 The Iron Bowl is a major get-together for all things football in Alabama and it will continue to be that for Trussville (Ala.) Hewitt-Trussville junior defensive lineman, Hunter Osborne on Saturday.
Osborne is the No. 279 player in the On3 Consensus rankings for the class of 2023. He is also considered the 128th best player in the On3 top 300 rankings for 2023.
Osborne already holds an offer from Auburn. Alabama has shown interest in the 6-foot-3, 250-pound defensive lineman.
Osborne was in Tuscaloosa back on Nov. 6 when the Crimson Tide hosted LSU. This will be Osborne's second trip to Auburn this season. Osborne made the drive over to Auburn to watch the Tigers host Georgia on Oct. 9.
"It has an impact for sure," Osborne said in an interview after the visit. "Staying close to home so all of my family can be at my games more than others but it's not as much of an impact as my other factors into helping me make my decision."
"I was definitely impressed by the atmosphere and the crowd," Osborne said continued in the interview. "That definitely impressed me the most. I also have watched auburn a good bit growing up. I can definitely tell you a lot about the past ten years with the program."
Hunter Osborne fresh off solid visit
Osborne was in Norman last week to visit Oklahoma.
The trip to Oklahoma exceeded expectations according to his with interview Chad Simmons at the beginning of the week.
"For my first time at Oklahoma, it exceeded my expectations. I was truly impressed with everything I witnessed," Osborne told Simmons.
The Sooners made a real impression on the No. 128 junior in the country.
"My interest for Oklahoma before the visit was already pretty high and after my interest is even higher," told Simmons.