Four-Star ATH Ronan Hanafin commits to Clemson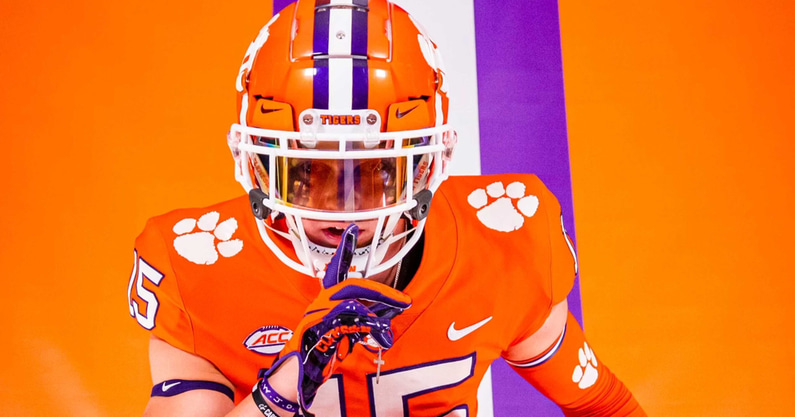 Four-star athlete Ronan Hanafin of Burlington (MA) Buckingham Browne & Nichols School announced his commitment to Clemson Sunday afternoon.
The 6-foot-3, 210 pounder chose the Tigers over Notre Dame, Boston College, and Alabama.
Hanafin on why he chose Clemson
"It wasn't just one thing that stood out or led me to commit to Clemson, it was everything," Hanafin said. "I believe in what Clemson does and how they do it. I know that when I leave there I will be bigger, faster, stronger, smarter, and most importantly, a better man."
Strong relationship with coaching staff 
"I have built great relationships with the Clemson staff," Hanafin said. "I really connected with Coach Grisham, Coach Swinney, Coach Streeter, and all the coaches and players there. It feels like an extension of home for me. The values and work ethic are what I'm used to. The coaches are great people and really fired up about football. It starts with Coach Swinney and goes from there. Coach Grisham is one of the most high energy, positive people on the planet. I feel like he's already a great mentor for me. I have a huge extended family and I wanted to be at a place that had that type of feeling, Clemson has it all."
Clemson's plan for Ronan Hanafin 
"To start, I will be outside at the boundary position," Hanafin said. "The offensive coaches think I bring physicality and speed to stretch the field. One of the things Coach Grisham and Streeter like about me is the versatility I bring and my ability to do a number of different things."
Clemson checked every box 
"One of the things that stood out the most is that everyone at Clemson is ALL IN," Hanafin said. "Wherever we went on campus or in town, they have such a passion and belief in the program. I know I will be surrounded by good people who care about Clemson. We even had an academic breakfast while we were there for the visit and I could tell how much respect President Clements and Coach Swinney had for one another. It starts at the top and that was awesome to see."
Hanafin currently ranks as the No. 262 Player in the On3 Consensus, a complete and equally weighted industry-generated average that accounts for all four major recruiting services. He also tabs in at the No. 11 athlete, and the fifth-best player in the state of Massachusetts.