Harvard grad transfer Kale Catchings commits to Duke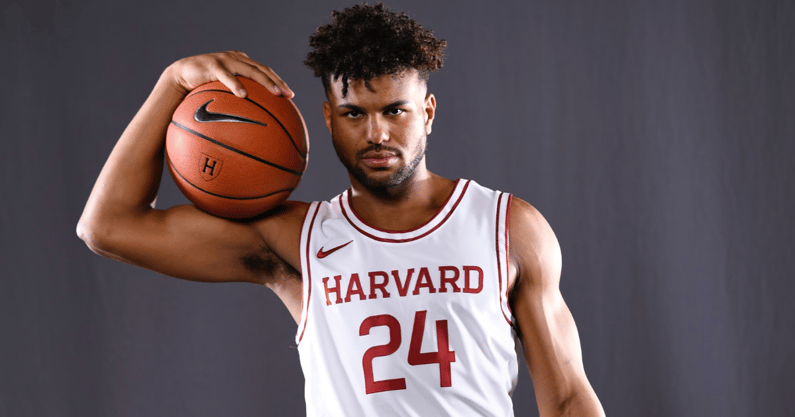 Harvard graduate transfer Kale Catchings has committed to Duke, he tells On3.
The 6-foot-6, 220-pound small forward averaged 9.1 points on 49.7% from the field and four assists last season for the Crimson.
"I chose Duke because it is the opportunity of a lifetime," Catchings said to On3. "To be able to partner a first-class master's degree along with the chance to compete at the highest level of college basketball in my final year of eligibility is a dream come true. I look forward to bringing my experience and grit to the storied program as we strive to hang another banner. Go Duke!"
Also joining Catchings next season at Duke are six incoming freshmen — five-star C Dereck Lively, five-star PF Kyle Filipowski, five-star SF Dariq Whitehead, four-star SF Mark Mitchell, four-star SG Jaden Schutt, and three-star C Christian Reeves. The Blue Devils easily have the No. 1 ranked recruiting class in 2022.
Catchings has spent his last four seasons at Harvard, earning a degree in economics. He did not play during his junior year, due to the season cancelation by the Ivy League. Prior to Harvard, Catchings attended Christian Brothers College high school in Saint Louis.
Catchings comes from a heritage of basketball players. His aunt, Tamika Catchings, was a four-time Olympic gold medalist in basketball, and a WNBA MVP and champion. His grandfather, Harvey Catchings, played in the NBA for 11 seasons.