Florida State expected to hire former NFL assistant Anthony Midget in off-field role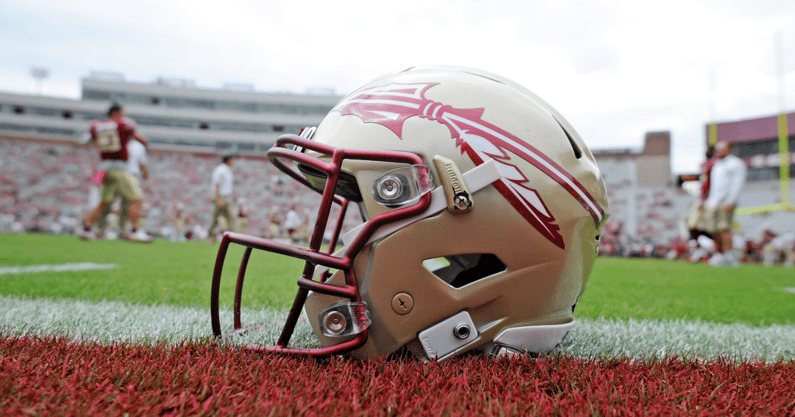 Florida State is expected to hire former NFL assistant Anthony Midget in an off-field role, On3's Matt Zenitz reported Monday. Midget spent the past nine seasons in the NFL, most recently as the defensive backs coach for the Tennessee Titans from 2020-22.
A Florida native, Midget also worked as an assistant secondary coach for the Houston Texans from 2014-17 before being promoted to secondary coach in 2018. He also has experience at the Power 5 level after serving as a safeties coach at Penn State in 2013.
Midget is a former Virginia Tech defensive back who played for the Hokies from 1996-99, where he was teammates with Michael Vick. He earned third team All-American and first team All-Big East honors during his senior season after recording a career-best five interceptions. Virginia Tech competed in the national championship that year and lost to, coincidentally, Florida State.
After that, the Atlanta Falcons selected Midget in the fifth round of the 2000 NFL Draft. He later joined the practice squad of the Tampa Bay Buccaneers, but never saw game action before retiring in 2001.
Following his retirement, Midget spent five seasons as an assistant coach at Lake Worth High School in Florida. He made the move to the college ranks in 2007. Midget returned to Virginia Tech as a graduate assistant for one season before joining the Georgia State staff in 2008. He worked five years for the Blue Panthers, including as defensive coordinator during his final season in 2012.
It's unclear exactly what role Midget will have at Florida State, but his return home to the Sunshine State is certainly an interesting story. He played high school football at Clewiston before committing to Virginia Tech.
The Seminoles are coming off of their first 10-win season since 2016 and a Cheez-It Bowl victory this past season. That has led to big expectations heading into 2023, with many predicting them as a contender to win the ACC and possibly even make the College Football Playoff. They return plenty of big playmakers from last season both on offense and defense.
As he joins the staff, Midget will hope to use his many years of experience at all levels to help them accomplish those goals. Florida State is set to kick off the 2023 season on Sept. 3 against another teams with high hopes in LSU.