Florida State football assistant coach receives extension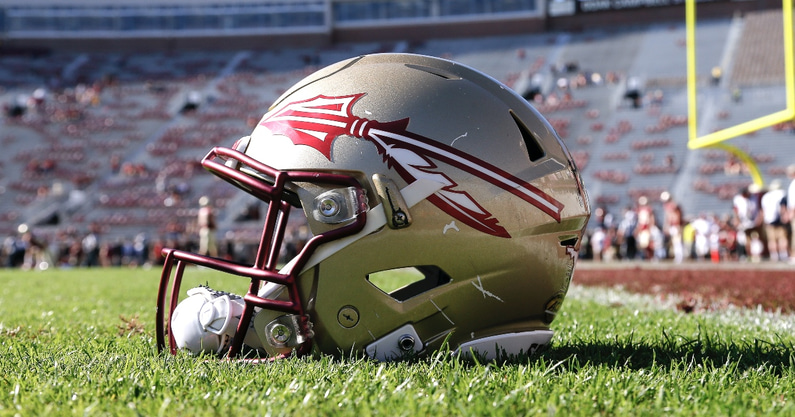 Florida State tight end coach Chris Thomsen has seen his contract extended through 2022.
Thomsen and FSU agreed to terms in April, as previously covered in this piece by Brendan Sonnone of Noles247. Thomsen's original contract was set to expire at the end of 2021. His new contract now runs through the 2022 season. His salary of $500,000 remains the same.
Thomsen has over 24 years of collegiate coaching experience. He served as the head coach at Abilene Christian from 2005 to 2011. 
Thomsen came to Florida State from TCU, where he was the offensive line coach for three seasons. Thomsen joined the Florida State staff when Mike Norvell was hired to take over the program in 2020.
Norvell and Thomsen have a long history. In 2003-2004, Thomsen was the offensive line coach at Central Arkansas, the same school that Mike Norvell played as a wide receiver from 2001-2005. The two reunited during their tenures at Arizona State.
From 2013-2016, Thomsen served as the offensive line coach at Arizona State. Norvell served as the offensive coordinator and quarterbacks coach at the school from 2012 to 2015.
Under Chris Thomsen in 2020, tight end Camren McDonald was the third-leading receiver with 263 yards and two touchdowns in eight games. In the COVID-19 shortened 2020 season, Thomsen served as the interim head coach against Miami after Norvell tested positive for COVID-19. Under Thomsen, Florida State lost 52-10 against a Miami program that finished the season ranked 22.
Florida State also announced contract extensions for four other assistant coaches. Defensive back coach Marcus Woodson, running backs coach David Johnson, linebackers coach Chris Marve and offensive line coach Alex Atkins all received extensions.
Heading into the fall, Norvell and the Seminoles are looking to build upon a COVID-impacted first season that ended with a 3-6 record. On the recruiting trail, Florida State is making major waves with a recruiting class that ranks. They hold notable commitments from 2022 five-stars Travis Hunter Jr and Sam McClain.
At Thomsen's position, the Seminoles hold a commitment from three-star tight end Jerrale Powers from Texas powerhouse Duncanville and are a major player in the recruitment of Jaleel Skinner, who is regarded as the top tight end prospect in the country.