Kirby Smart earned another hefty bonus with national championship victory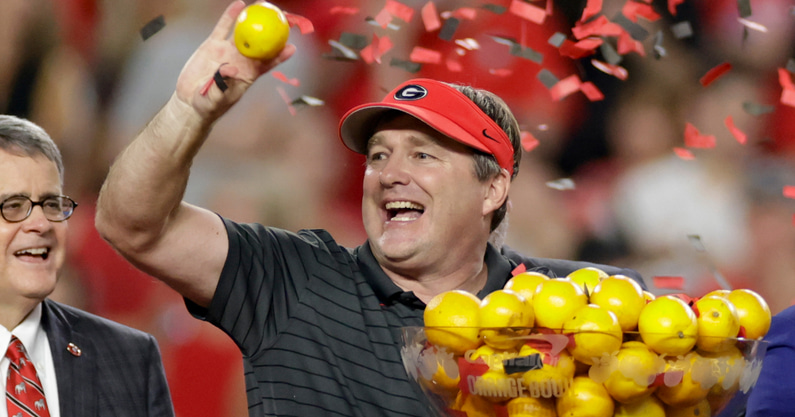 Kirby Smart accomplished some of the biggest feats in his career — especially by finally knocking off Nick Saban and the Alabama Crimson Tide to win it all.
While the defensive mastermind has meticulously spent years building a in Athens since the day he took the reigns, the Bulldogs' success over the last month deepened his pockets in a major way, too.
Georgia coach Kirby Smart will get a $200,000 bonus for the Bulldogs winning the CFP National Championship over Alabama," Steve Berkowitz of USA Today Sports tweeted after Monday's national title clinching win for Georgia.
Smart will end the season with $850,000 in on-field bonuses. To put those numbers in comparison, the Bulldogs' front man has picked up a little more than $3.03 million in bonuses over the last five seasons.
After defeating Michigan in the Orange Bowl, Smart pocketed his first major bonus of $250,000, which took his extra dough to roughly $650,000 dude to other successes like making the SEC Championship, being selected for the College Football Playoff and winning SEC Coach of the Year.