Indiana, Mike Woodson make decision on five suspended players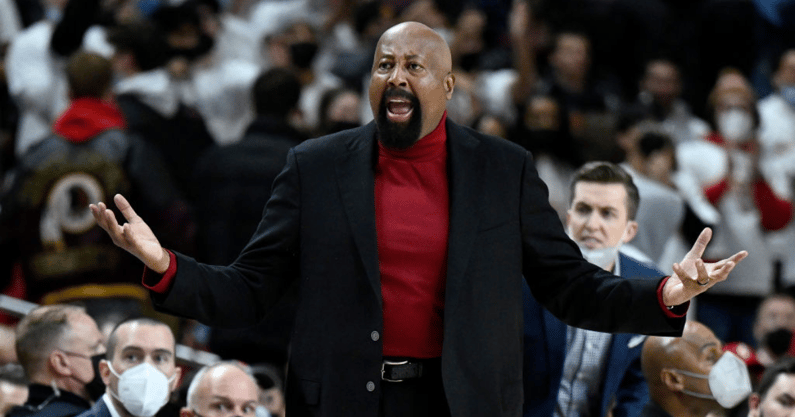 Indiana basketball coach Mike Woodson has reinstated five suspended players ahead of Saturday's game at Michigan State, per the Indianapolis Star. The team played without the players on Tuesday, losing 59-51 at Northwestern with a seven-man rotation.
Indiana announced they reinstated Xavier Johnson, Parker Stewart, Michael Durr, Khristian Lander and Tamar Bates in a press release which also included a statement from Mike Woodson.
"It's important that all team rules are followed, and a curfew applies to everyone in our program for a reason," Woodson said in a press release. "It will be my decision to determine what role each one will have moving forward."
The reason for the suspension was not initially made available. However, the statement alludes to a curfew issues which prevented the players from playing on Tuesday.
More about Indiana
Among the players who sat out Tuesday's game due to the suspension, guard Xavier Johnson averages the most points per game. His 10.6 points rank third on the team behind Trayce Jackson-Davis and Race Thompson. Parker Stewart and Tamar Bates have each played 20-plus games with Michael Durr sitting at 19 games ahead of Saturday.
Indiana is currently 16-7 overall and 7-6 in the Big Ten with three consecutive games against top 25 teams in the next week. They also have one more meeting with in-state rival and No. 3 ranked team Purdue in March.
The Hoosiers currently sit on the bubble of the NCAA Tournament as well. According to several bracket experts across the country, they are on the right side for now. They rank No. 39 overall in the KenPom rankings which uses predictive analytics to ranks each team and assess a value based on each data point gathered. The NCAA's NET rankings, which it uses in helping form the NCAA Tournament field, have Indiana at No. 35 overall based on this season's performances.