3-star wide receiver Kai Black commits to Iowa State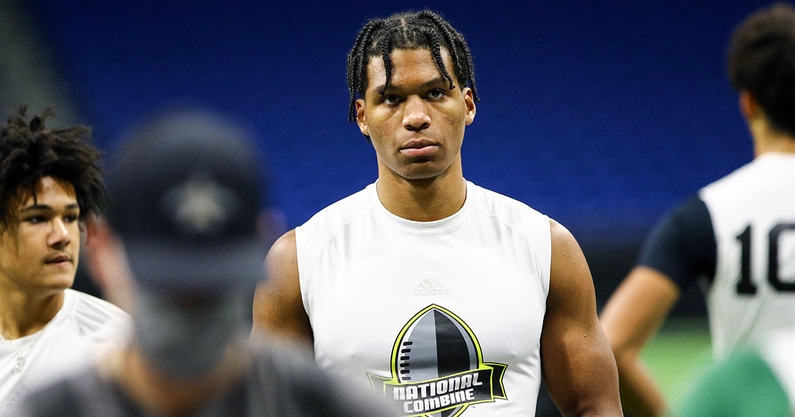 Ahead of his official visit to Iowa State this weekend, three-star wide receiver Kai Black has committed to the Cyclones.
Black, who hails from Clive Urbandale High just outside Des Moines, picked ISU over offers from Iowa, Wisconsin, Vanderbilt, Kansas State and Kansas.
"I'd like to preface these remarks by giving thanks," Black wrote on Twitter. "Words cannot describe how grateful I am to my father and mother, my head coach Sam Anderson, athletic trainer Zach Mcentee, my former and current teammates, and of course, the current Iowa State staff; all of whom have helped me grow, develop, learn, heal, and fulfill this once in a lifetime opportunity.
… A true thanks to those who have helped me pave this road towards success. Exactly 1 year ago from today, my skill as a football player, and character as a person, were rewarded with a scholarship offer from Iowa State University. Coach Campbell and his program made an investment in me, and a year later, I am investing myself into that same program. It is with the utmost honor that I announce my commitment to Iowa State University, to further my athletic career, and to expand my studies of math and sciences."
He is the No. 575 overall prospect in the 2023 class, according to the On3 Consensus, a complete and equally weighted industry-generated average that utilizes all four major recruiting media companies. He ranks as the nation's No. 81 wide receiver and the No. 6 player in the state of Iowa.
Kai Black is the Cyclones' eighth commitment in the 2023 class, joining a group headlined by four-star Ankeny (Iowa) quarterback J.J. Kohl and four-star Bayside (Fla.) wideout Michael Parkes.