Former Kentucky Wildcats basketball coach passes away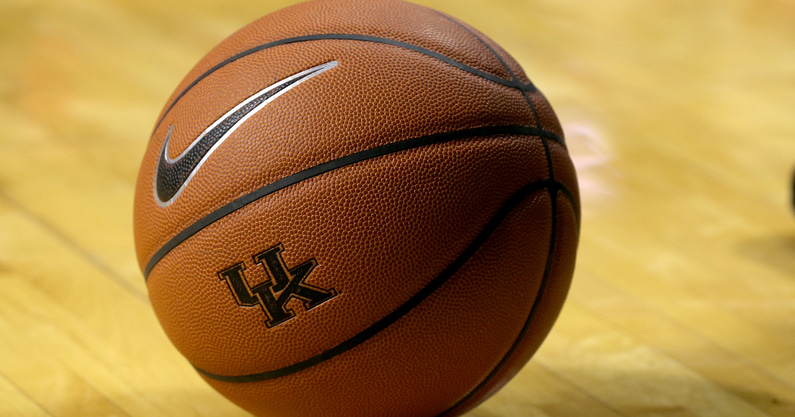 Joe B. Hall, a fixture in Kentucky basketball history after serving as the Wildcats' head coach from 1972-85, passed away Saturday morning. He was 93 years old.
"It is with great sadness we share the passing of the great Joe B. Hall," Kentucky's official men's basketball Twitter account posted Saturday. "Our hearts are with the Hall family. We love you, Joe B."
Hall, who played at Kentucky from 1948-49 and served as an assistant coach from 1965-72 before becoming the Wildcats' head coach, compiled a 297-100 overall record in Lexington. He led UK to a national championship in 1978 and three Final Fours in 1975, 1978 and 1984.
The National Coach of the Year in 1978, Hall was also named the SEC Coach of the Year four different times – in 1973, 1975, 1978 and 1983. He was inducted into the College Basketball Hall of Fame in 2012.
The Cynthiana, Kentucky native was born on Nov. 30, 1928.
John Calipari shares heartfelt message honoring longtime Kentucky coach Joe B. Hall
Following the unfortunate news of Joe B. Hall's passing, current Kentucky head coach John Calipari shared a heartfelt message on his Twitter account.
"Coach Joe B. Hall – my friend, my mentor, and an icon in our state in our profession – passed away this morning," Calipari said. Joe B. Hall took over a program and carried on the winning tradition and legacy of Kentucky basketball.
"Coach Hall made it the job it is today with his hard work, his ingenuity and his great basketball coaching."
Calipari said that he and Hall saw each other just two days ago, and like always, Hall greeted the Kentucky coach with a smile.
"Coach Hall always met me with a smile, including two days ago when I went to see him and hold his hand," Calipari said. "He understood everything that was said, and as I prayed for him, he squeezed my hand tight."
While Calipari and Kentucky now mourn the loss of Hall, he should also be celebrated. Calipari said that as Hall passed, he knew how much the Kentucky community appreciated him.
"Coach Hall is beloved by everyone," Calipari said, with a picture of Hall in the Kentucky crowd attached. "What makes me happy on this extremely somber day is that before he left this earth, he knew how much all of us appreciated and loved him. I would ask that everyone keep him and his family in your prayers. I love you, Coach."