Wildcats recruiting rundown with Kentucky Sports Radio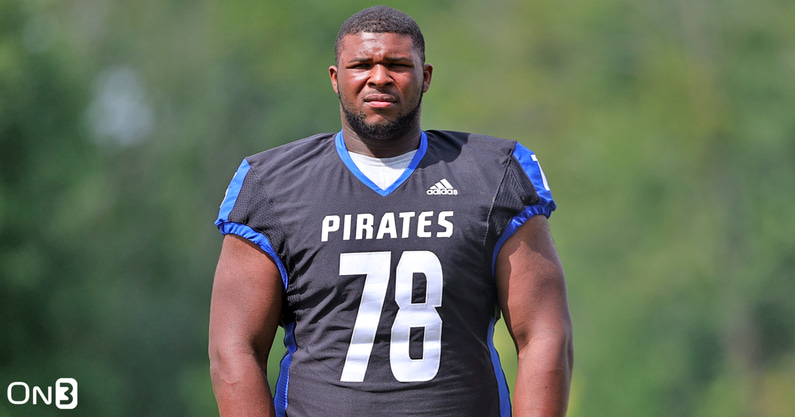 There's arguably no bigger surprise in college football this year than Kentucky. The Wildcats are now 6-0 and ranked No. 11 in the latest Associated Press poll after a thorough beating of LSU Saturday night.
Head coach Mark Stoops has been building a talented and deep roster over the past few years, but the 2022 class looks likely to be his best one yet. And that doesn't even factor in the transfer portal, where the Wildcats had major success last offseason.
On3 talked with Kentucky Sports Radio's Nick Roush about the 'Cats biggest remaining targets, which Kentucky coach has dominated the recruiting trail, and why offensive line has been such a priority.
Who is the most important target still on Kentucky's recruiting board?
Nick Roush: "Dane Key (No. 290) is undoubtedly the Cats' top target. There are a few other pipe dreams, but the On300 wide receiver is a legacy recruit and homegrown product. Without a ton of traditional powerhouses vying for his services, they need to make a statement on the recruiting front and secure a much-needed weapon on the outside."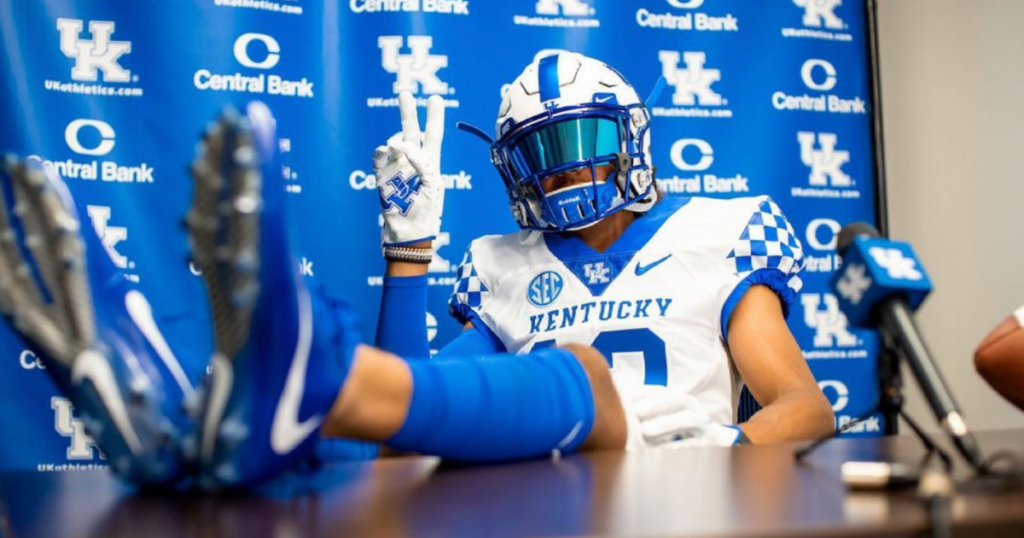 What is the most important position(s) still to fill and the main targets to fill those spots?
Nick Roush: "Wan'Dale Robinson immediately injected talent into a wide receivers' room that desperately needed playmakers. There are plenty on the roster and committed in the 2022 recruiting class, but they cannot afford to miss. Along with Key, Kentucky officially hosted Barion Brown and is pursuing players in the transfer portal."
How many will Kenutcky sign in this class and why? Will they hold some spots for the transfer portal?
Nick Roush: "I wish I could provide a concrete number on this recruiting class but the transfer portal has made it impossible. That's not a bad thing for Kentucky. Four of the Wildcats' biggest impact players — WR Wan'Dale Robinson, LB Jacquez Jones, QB Will Levis and LT Dare Rosenthal — all came from the portal the previous offseason. The Wildcats have benefitted from the new rule and will likely seek out more from the portal. Keep an eye on former Syracuse wide receiver Taj Harris."
Who is the most important commitment in Kentucky's 2022 class?
Nick Roush: "Kentucky built its identity on the offensive line. They cannot let the Big Blue Wall slip away now that key components are moving onto the NFL. Kiyaunta Goodwin is serving as the cornerstone of the next generation. A top 20 recruit from Louisville, he could be the highest-ranked commit in the internet era. In addition to Goodwin, UK has secured a commitment from four-star Grant Bingham and are hot on the trails for a few others, including Aamil Wagner. The Wildcats' goal is to have the best offensive line class in America." 
What are recruits saying about Kenutcky's start to the season?
Nick Roush: "Everything is turning up blue (in a good way) so far following the Wildcats 5-0 start." (Read about recruits' reaction to Kentucky's win over Florida.)
What will be the biggest recruiting surprise between now and the early signing period?
Nick Roush: "There could be a good and bad surprise. I would be shocked if Goodwin is not a Wildcat, but if officials do sway him elsewhere, it could wreck the class. It's highly unlikely, so it certainly fits the bill as a "surprise." On a positive note, pulling a player like Brown in away from Alabama would be enormous in the recruiting world, but become even more impactful on the field. Kentucky's best seasons under Stoops all featured a bonafide deep threat. He could be that for years to come in Lexington."
Which Kentucky coach has done the best job recruiting in the 2022 class?
Nick Roush: "Vince Marrow earned his reputation as a recruiter in the state of Ohio. This year he's cleaned up the Commonwealth. If he lands a commitment from Key, the Cats will have four of the top five players in the state. The cherry on top would be Wagner, a top-150 player from the state of Ohio. Jon Sumrall and Anwar Stewart are putting in work in Georgia, but Marrow remains the Big Dog."