2023 CB Ricky Lee recaps recent visit to Louisville and uptick in interest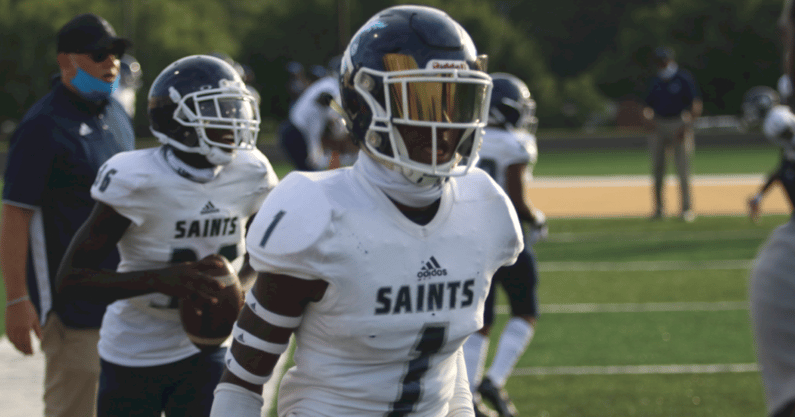 Ellenwood (Ga.) Cedar Grove cornerback Ricky Lee has patiently waited for his turn.
Most of Cedar Grove's defense holds Power Five offers. Lee was a key contributor in 2021 alongside four-stars Christen Miller, Kayin Lee, Adonijah Green and others.
"They told me to stay humble," Lee said. "I've been playing with them since I was little. I was getting the same exposure. Me and my parents were wondering why I wasn't getting offers. I'm making plays here and there."
The loaded locker room around him pushed Lee.
"They made me play better, just by making me want to compete with them," Lee said. "Everyone on my entire defense is DI players. They were telling me that my time was going to come."
Lee's college football interest has picked up in recent weeks. He's earned offers from Duke, Bowling Green, Wake Forest, Louisville, UConn, Nebraska and others since the season ended.
Lee has already started building strong relationships with a few of the programs that have recently been offered.
Uconn was the first of the Power Five programs to offer Lee. He is also high on Nebraska, Louisville and Wake Forest.
Lee was recently on a visit to Louisville. The Cardinals already have the commitment of Green. The Cardinals are a hot program on the recruiting trail in the class of 2023.
Lee has already taken notice of how things operate in Louisville.
"It's the environment," Lee said. "When you get there, you're going to feel at home. It's a family. They treat you like you're already there. If they take you to a game and it's like you've known them for years just hanging with them for one day. They open doors for you really quickly."
More interest to come for Ricky Lee?
In the summer, he hopes to see a few programs that have shown some interest already.
Lee plans trips to Kentucky, UCF, Memphis, Mississippi State, Vanderbilt and Stanford among a host of others.
Lee could be in Lexington as soon as March to visit Kentucky. The next part of the process is about building relationships for Lee.
"I just need to see who is going to have my back on and off the field," Lee said. "I want to see how is going to put me in the position to win."