Former Michigan offensive line coach expected to join LSU staff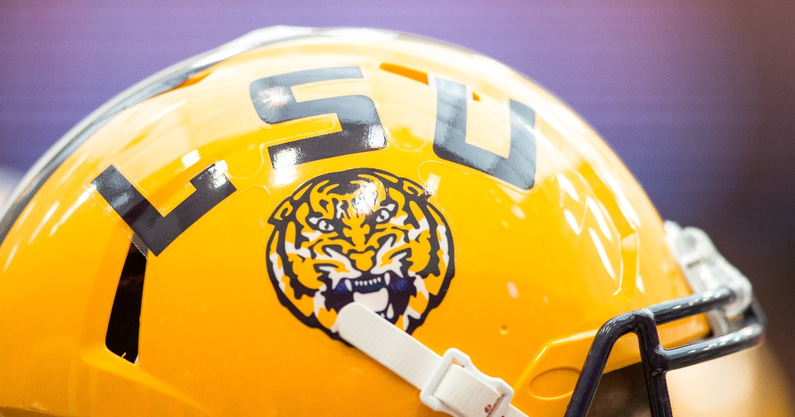 The LSU staff shakeup continues. Terry Malone is expected to join LSU's coaching staff as an analyst for the upcoming 2022 season. The news was first reported by WTOL 11's Jordan Strack and later confirmed by The Athletic's Brody Miller.
Malone just finished up his third season as Bowling Green's offensive coordinator where the Falcons finished 4-8 on the year where his offense averaged 317.2 yard per game and 27 total touchdowns.
The veteran coach will bring LSU over 30 years of coaching experience and a resume that includes National Championship and Super Bowl victories.
He was a member of Michigan's 1997 National Championship team and a part of five Big Ten championships with the Wolverines from 1997-2005. His coaching success continued directly after, joining Sean Payton's New Orleans Saints staff as tight ends coach from 2006-2014 where he helped coach the Saints to their first and only Super Bowl victory in 2010, winning 31-17 over Peyton Manning and the Indianapolis Colts.
Malone helped mentor Jimmy Graham, helping him achieve an All-Pro tight end status. In 2011, Graham became the first Saints tight end to have more than 1,000 yards receiving (1,310) and in 2013, he led the league in touchdown catches and the Saints in receiving yards with 1,215.
LSU will need all the help they can get this upcoming season coming off their first losing record (6-7) in the 21st century.
The firing of 2019 National Championship head coach Ed Orgeron doesn't come as a surprise to fans of the program, who coached the team to an 11-12 record in the two seasons following their 15-0 championship season.
Enter Brian Kelly. The former Notre Dame coach that has two College Football Playoff appearances with the Fighting Irish, who is tasked with rebuilding the SEC football powerhouse.
Along with Malone, Kelly's other major hires include Mike Denbrock as offensive coordinator, who is coming off an undefeated regular season as Cincinnati's OC and played a major role in quarterback Desmond Ridder's development into one of the best quarterback's in the nation.
He also poached Matt House from the Kansas City Chiefs as his defensive coordinator. Not only has House helped coach the Chiefs to back-to-back Super Bowls, he also has SEC experiences as Kentucky's DC from 2016-18. In his last season in Lexington he helped the Wildcats to their first 10-win season in modern history and a Citrus Bowl victory. He also helped current Jacksonville Jaguars pass rusher Josh Allen become a top-10 NFL Draft pick.