Brian Kelly says relationship with Kayshon Boutte is 'evolving'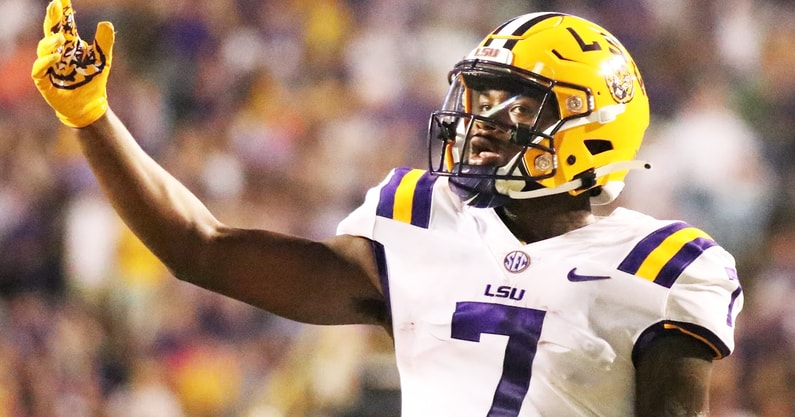 LSU wide receiver Kayshon Boutte surprised most by coming back to school for another season. Viewed as one of the top guys in the SEC and a potential draft pick, Boutte decided the right decision was to run it back with head coach Brian Kelly one more time.
Kelly was asked about his relationship with Boutte, where he said things are still evolving. The goal between the two remains the same, wanting to win and becoming a champion. While they came close on the field this season, Boutte and Kelly are still working off the field.
"I would say it's evolving," Kelly said. "Everybody has evolved in this program. Kayshon is not different than anybody else. Everybody has worked really hard, trying to do the things necessary on a day-to-day basis to be a champion both on and off the field. And that's the expectation that we have for all of our players, not just Kayshon."
LSU overperformed based on preseason expectations, taking down Alabama and earning a spot in the SEC Championship game. While they fell short in Atlanta to Georgia, things are trending in the right direction for the Tigers.
From a personal standpoint, Boutte put up 538 yards and two touchdowns on 48 receptions. The NFL is still going to be there for the wide receiver on the other side but he's still wanting to work in Baton Rouge.
"You can choose to stay and continue to work on those things necessary to be a champion or you can move on," Kelly said. "Obviously, with his announcement, he chose that he wants to continue to work on those things. And good for him."
Before focusing on next season, Boutte will have one more game remaining in 2022. Purdue will be the postseason opponent, taking place at the Citrus Bowl in Orlando. Getting wins during bowl season is how you begin momentum for the following season.
For at least another year, Kelly and Boutte will be working with one another. Continuing to evolve the relationship and grow for a second season will be a crucial storyline to watch.
If the two continue to click, LSU is going to be considered a favorite to make some kind of run for an SEC and national championship. Year Two in programs is where serious developments get made.
Exciting times are ahead for both Boutte and Kelly with the LSU Tigers.