Mario Cristobal on transfer portal: Players, coaches need same standard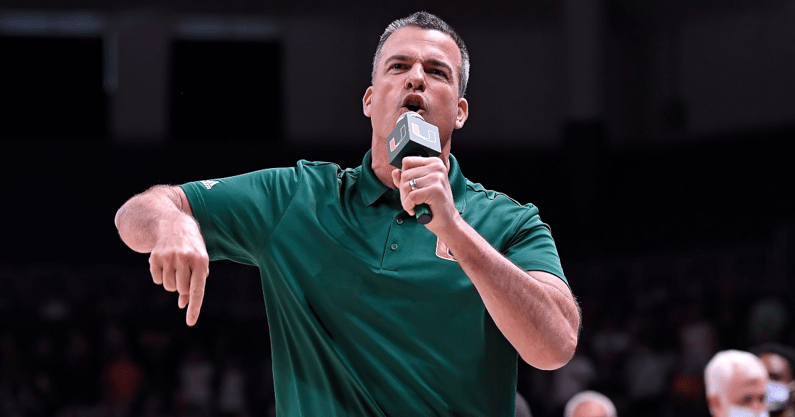 Mario Cristobal believes that in the era of the NCAA transfer portal, players and coaches aren't all that different. In a Friday appearance on the Paul Finebaum Show, the Miami Hurricanes coach discussed why he believes added structure is needed going forward.
"We're heading so much toward an NFL model," Cristobal said. "I feel like we're dipping our toe in the NFL pool. We gotta go one way or the other. Either full into it or out of it. If there's a transfer portal and coaches also make moves, both coaches and players should be held to the same standard. Say, 'OK, there's a period of time after the season and spring ball when both parties can use it and there's clarity on what moves are being made,' then we might resolve a lot of these issues. If you don't, I think it becomes a trust and safety issue because of lack of a number of personnel at certain positions. …I just wish everybody would sit at a table and let's get these issues on the table and resolve them with people that are actually doing it. Let's do what's best for the game of College Football."
Transferring has become an increasingly popular decision among college athletes over the past two seasons. This is thanks to a recent change in an NCAA rule that previously required players to sit out one season after changing schools. That is no longer required, with athletes now allowed to compete during their first year on campus.
According to a Sports Illustrated article, more than 3,000 college football players from Division I to Division III entered the portal during November and December, the highest number in history. With this past season also being the first that players can profit from their name, image and likeness, the proverbial floodgates have opened.
Since Mario Cristobal was announced the Hurricanes coach in December, he has both gained and lost from the transfer portal. Most recently, Miami added Ole Miss transfer running back Henry Parrish to its roster.
To the coach's point, regulations regarding the portal and NIL are likely to come. Until then, we will continue to see an unprecedented number of players move on to new schools.