2022 wide receiver Kaydin Pope commits to Mississippi State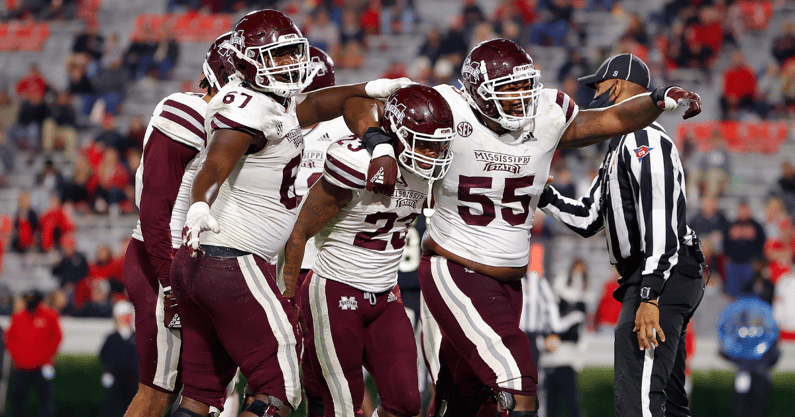 Savannah (Tenn.) Hardin County wide receiver Kaydin Pope has committed to Mississippi State, he announced Wednesday on a Facebook live stream.
He chose the Bulldogs over offers from Kentucky, Arkansas, Tennessee, Indiana and others.
"First and foremost, I would like to thank God for putting me in the position that I am in," Pope said. "I would like to thank my family, my friends and my teammates, my coaches, my teachers and everyone who supported me through this process. I have been going through this process for a really long time. I'm satisfied with my decision. Without further adieu, I would like to announce that I am committing to the University of Mississippi State. Go Bulldogs!"
Pope took an official visit to Tennessee this summer, as well an unofficial visit back to Knoxville two weeks ago. But ultimately the Bulldogs won in a battle of programs with electric passing offenses.
Pope is the 17th commitment in Mississippi State's 2022 class and the third receiver. He joins four-star Marquez Dortch and three-star Jarnorris Hopson. The Bulldogs are also the heavy favorite to land four-star John Ehret (La.) wideout Zavion Thomas, who will announce his commitment tomorrow on Thanksgiving. The Bulldogs' 17-man class currently ranks No. 31 in the On3 Consensus Team Recruiting Rankings.
The 6-foot-1, 175-pound Pope has been very productive at the high school level. As a junior in 2020, he hauled in 55 receptions for 1,240 yards and 13 touchdowns. Through nine games this season, he has caught 39 passes for 1,105 yards and an eye-popping 17 touchdowns.
He also has notched 26 tackles, 11 pass breakups and six interceptions on defense. Kaydin Pope is one of three finalists for Tennessee's Mr. Football for the 4A classification.