Fred Hoiberg reveals Nebraska guard Emmanuel Bandoumel to miss remainder of season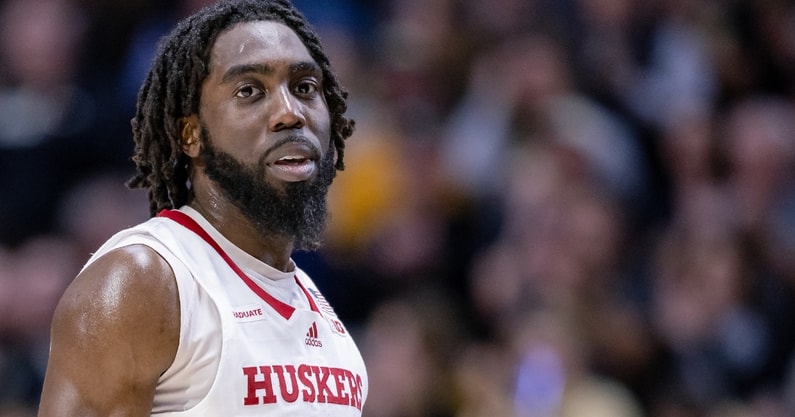 Emmanuel Bandoumel will miss the remainder of the season for Nebraska, Fred Hoiberg announced on Monday.
The Cornhuskers basketball guard injured his knee against Penn State last weekend. Prior, he had been a consistent part of Nebraska's mission, averaging 8.4 points, 4.8 rebounds and 2.3 assists per game.
"Coach Hoiberg has announced that Emmanuel Bandoumel will miss the remainder of the season after suffering a knee injury in Saturday's game at Penn State," tweeted Nebraska. "Best wishes on your recovery, @EBandou5."
Moreover, Bandoumel came to Lincoln via the NCAA Transfer Portal earlier this season, following three seasons at SMU with the Mustangs. Now, his future is murkier than ever, but Hoiberg and company would love to welcome him back after his injury is healed.
Best of wishes to Emmanuel Bandoumel is his recovery, as Nebraska will surely miss him on the court.
Nebraska Basketball announces Tuesday game vs. Northwestern moved to Wednesday
Nebraska will have to wait an extra day to welcome Northwestern to Pinnacle Bank Arena. 
On Sunday, the Big Ten revealed the Cornhuskers and Wildcats would be moving their contest scheduled for this coming Tuesday to Wednesday, as Northwestern continues to deal with the fallout of COVID-19 health and safety protocols within their program.
"The Big Ten Conference announced Sunday morning that the Nebraska-Northwestern men's basketball game originally, scheduled for Tuesday, Jan. 24, has been moved to Wednesday, Jan. 25," read the press release. "Tipoff for the rescheduled game at Pinnacle Bank Arena is now set for 6 p.m. 
"The game will be carried on FS2 and the Huskers Radio Network."
Moreover, this isn't the only game affected by Northwestern's outbreak, as contest with the Wildcats and Wisconsin have also been rescheduled.
Alas, the extra day could come in handy for Nebraska, as their reeling following a tough loss to Penn State in Happy Valley over the weekend. Perhaps it could serve as a turning-point for their season, especially against a Northwestern squad with a better record at the moment.
All questions will be answered Wednesday. Time will tell if the Cornhuskers can answer the bell.