Nebraska football names Dr. Susan Elza new Chief of Staff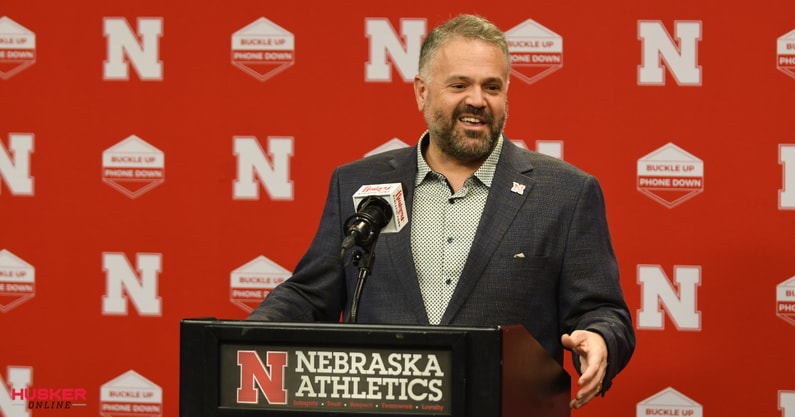 Nebraska head coach Matt Rhule is making sure his presence is felt in the state of Texas. From hiring assistants from the Lone Star State to making an early splash in recruiting — Rhule made another statement hire on Tuesday. Dr. Susan Elza was named the Cornhuskers' new Chief of Staff.
Elza confirmed the news herself, tweeting out of photo repping Nebraska gear. She was previously the University Interscholastic League Director of Athletics, serving in the role since Sept. 2015. Shortened to UIL, it's the organization running high school athletic, musical, and academic contests in the state of Texas.
Being just the latest addition to an already Texan-heavy staff for Rhule, Elza will serve in an important role for the Cornhuskers coming forward.
With the Chief of Staff being an off-the-field role, Elza will bring countless connections from Texas to Lincoln. She has a background of being an athletic director for Northwest ISD and Allen ISD, two districts that have schools in Texas' highest classification, 6A.
Dating back to her time as a coach, Elza was the softball head coach for both Allen and Garland High School. Both are in the Dallas-Fort Worth area, one of the biggest hotbeds of recruiting talent in the entire country.
Nebraska HC Matt Rhule making an impact in the state of Texas
It's no surprise Rhule is looking to recruit the state of Texas. First off, the talent in DFW is worth the effort and that's before mentioning areas such as Austin and Houston. Yes, snagging prospects highly rated is incredibly competitive, going up against national powers.
But seemingly almost every cycle, at least one star slips through the cracks. Rhule is well aware dating back to his days as the Baylor head coach. He wants to make sure Nebraska is there to capitalize when given the opportunity.
"It's a huge priority for us," Rhule said on recruiting the state. "I love my time in Texas. I feel like a Texan. We will go down there and we'll try to recruit the best. The student-athletes still want to come here.
"As you look at football moving forward and the prominent position the Big Ten will play, we're the closest Big Ten team for those guys. I know the state of Texas, those guys love football. They love to get coaches and developed and Nebraska's a great fit."
Six members of Nebraska's 2023 recruiting class are from the state of Texas, including two prospects from Arlington Martin High School. Rhule was able to hire Martin head coach Bob Wagner on to staff as the Huskers' tight end coach.
Early dividends are already paying off for Rhule in Texas. Adding somebody such as Elza will set the program up for long-term success down in an old Big 12 recruiting ground.