Why Nebraska's game vs. Colorado will influence Matt Rhule's stock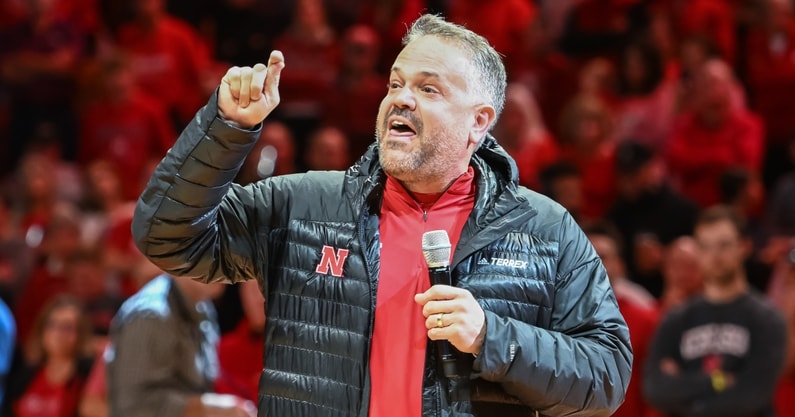 For Sean Callahan of Husker Online, the goal for Nebraska this year is simple. Head coach Matt Rhule needs to get the program to a bowl game for the first time since 2016. Of course, there are bigger expectations long term but for 2023, getting six wins is critical.
Two early games are crucial to achieving that goal, with Minnesota and Colorado being circled. Callahan joined the On3 Roundtable to discuss the topic, saying Rhule is going to have a lot of national eyeballs on him to see how Nebraska performs.
"He's on FOX against Minnesota," Callahan said. "And then we don't know the kickoff (of the Colorado game) yet but it's been projected that this is probably going to be a Big Noon Kickoff game as well… There's just going to be a lot of eyeballs.
"For Matt Rhule, I think the stage he is going to get these first two weeks — Minnesota and Colorado — can really write the script for the rest of the year. You're going to learn a lot about him and his team."
Nebraska has not finished 2-0 since the aforementioned 2016 season. Colorado contributed to that stat during the 2018 and 2019 season. Getting two wins against power conference opponents early in the year would be a huge boost to once again getting bowl eligible.
Playing at Colorado huge test for Matt Rhule, Nebraska
Minnesota might present itself as a Big Ten West opponent but the rivalry against Colorado is going to mean slightly more. Scott Frost learned the hard way, dropping both legs of a home-and-home during his tenure. He even had an advantage in Boulder Rhule likely will have going against him this season.
"I go back to this game back in 2019 when Nebraska played out there with Scott Frost," Callahan began. "65% of that stadium was Nebraska fans. I don't know if it's going to be that many this time around… The stage that this game is going to be on for Matt Rhule is where you start."
One thing working in favor of the Huskers might be the kickoff time. If FOX does select the Week 2 game and put it in the Big Noon Kickoff slot, the game would begin at 10:00 a.m. local in Boulder. Callahan believes Colorado fans not having too much time to tailgate will help out the atmosphere.
"That used to be the kickoff time for Nebraska and Colorado on Black Friday when they played that game for many years," Callahan said. "So, there's history with that game being early. I think that is an advantage for Nebraska if that game is at 10 because that's not a lot of time to get people up and going and amped up before that opening game of Deion Sanders."
If Nebraska can pull off a win against Colorado, Rhule will be off to a great start. Either way, a ton of stock will be put into the performance by the fans.