Mickey Joseph praises Casey Thompson for leadership during injury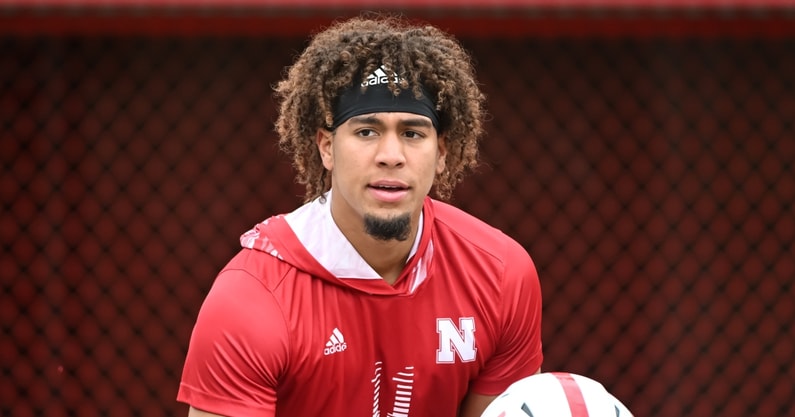 During Nebraska's loss to Illinois, starting quarterback Casey Thompson went down with an injury. He hasn't been able to play since then, though he is working on finding a way to return from the injury. Still, through it all, he's been a leader according to interim head coach Mickey Joseph.
In particular, Mickey Joseph praised Casey Thompson for his desire to play and lead, while understanding the reality of his situation.
"Well, he's been in every meeting," Mickey Joseph said. "He's been in every practice. You know, in the area, talking to them, but Casey wants to play."
CLICK HERE to subscribe for FREE to the On3 YouTube channel
"Like you said, he's a competitor and he wants to play, but he understands right now that he can't play at a high level. So, we won't put him out there. But, he's been really good as a leader out there with those young quarterbacks."
It's still up in the air when Casey Thompson is going to return to the field. He's working hard to get back but has consistently been considered day-to-day since his injury occurred. Until that time comes, he'll continue to lead and mentor the young quarterbacks taking his place.
Casey Thompson ruled out against Michigan
Nebraska has an incredibly important game against Michigan on Saturday. Unfortunately, the Cornhuskers will once again be without Casey Thompson for the game. Mickey Joseph ruled him out for the game but did not name a starter. He had previously stated that the Thursday practice would determine the starter.
On Tuesday, Mickey Joseph said that if Casey Thompson wasn't able to practice, then he wouldn't be able to play. At the same time, he was hopeful Thompson would improve over the course of the week.
"I mean, I look at these kids as my sons. So, I'm not going to put them out there if they can't go, and like I said, Casey's gonna say he's feeling better, but I've gotta be smart with Casey and not put him out there if he can't perform at a high level," Mickey Joseph said.
Mark Whipple on the quarterbacks
Offensive coordinator Mark Whipple gave his own assessment of Casey Thompson, along with backups Chubba Purdy and Logan Smothers.
"Casey has gotten better," Mark Whipple said.
"A lot better. Logan and Chubba — I see a lot more confidence in those guys from playing last week. Just handling things better. So, that's promising."