Kirk Herbstreit raises major concern with Ohio State Buckeyes' defense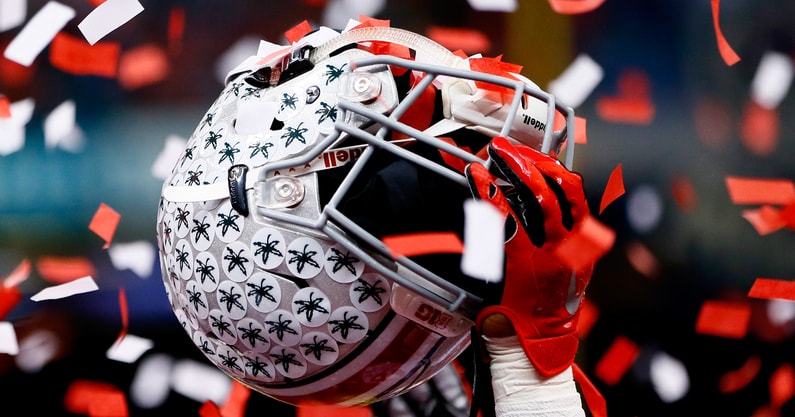 ESPN college football analyst Kirk Herbstreit, an Ohio State alumnus, is outspoken about his Buckeyes fandom. But after Ohio State's home loss to Oregon this past weekend, where they lost 35-28, even a fan like Herbstreit has become concerned with Ohio State's defense.
"Overall, great win for Oregon," Herbstreit said. "Leaves Ohio State somewhat reeling. One thing about Ohio State is their defense was a bit of a mystery a year ago. Jeff Hafley left to go to Boston College to become the head coach. Kerry Coombs took over — he was actually on the staff, went with [Mike] Vrabel to Tennessee, he was on the staff with the Tennessee Titans — and came back after Hafley left. … And Ohio State, since Jeff Hafley left, they've had some moments where they've been good, and they've had some other moments where they just don't look like they're all on the same page."
Perhaps Herbstreit has a point. Ohio State's defense had absolutely no answer for Oregon this past weekend; the Buckeyes let Oregon quarterback Anthony Brown throw for 246 yards and two touchdowns, and even worse was their performance against the run game. The Buckeyes surrendered 269 total rushing yards to the Ducks on Saturday, with running back CJ Verdell leading the crew with an efficient 161 yards and two touchdowns on just 20 carries.
Although Ohio State snuck past Minnesota with a win in Week 1, the defense again raised question marks, as the Buckeyes won just 45-31. Particularly, Ohio State's rush defense had trouble containing the Golden Gophers — while quarterback Tanner Morgan was able to complete 14-of-25 passes for 205 yards and a touchdown, star running back Mohamed Ibrahim stole the show by tallying 163 yards on 30 carries and two rushing touchdowns before exiting due to an injury.
At this point in the season, perhaps there's a reason to be concerned about the Buckeyes' defense moving forward — especially after dropping the game to Oregon.
"They just don't feel as dominant as some of the other defenses they've had in the past," Herbstreit said of Ohio State's new-look unit. "Coming into this year, if you're talking to people about Ohio State — even though C.J. Stroud had never attempted a pass — I think there was a lot of confidence in Ryan Day and the athletes around him."
Ohio State's offense has been far from perfect, but Stroud has done his part to keep the Buckeyes afloat. Last week, though, he threw an interception against Oregon, he played a good game overall, completing 35-of-54 passes for 484 yards and three touchdowns. Against Minnesota, it was a similar story, as Stroud stole the show with 294 passing yards and four touchdowns. But the defense remains a major question — or concern — that first surfaced this offseason.
"They're playing man-to-man a lot, and the secondary looks lost very often," Herbstreit continued. "Whether in coverage because their eyes are wrong — they've got their eyes on the quarterback or the backfield — and the receivers are just getting in between them. It just doesn't look like a group that's on the same page.