Utah transfer David Jenkins commits to Purdue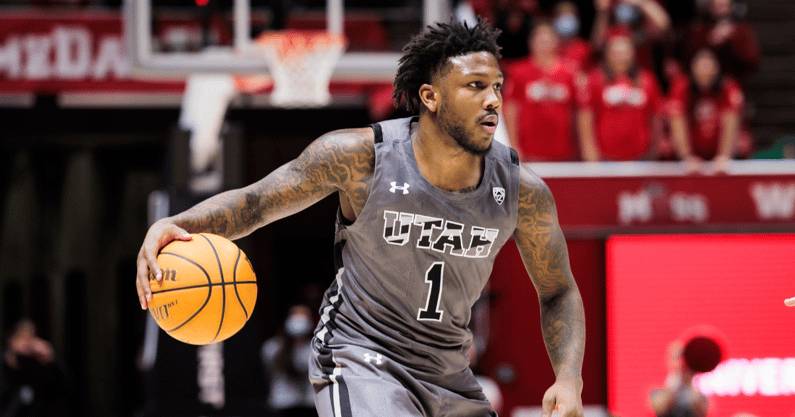 Utah transfer David Jenkins has committed to Purdue, he told On3.
"I chose Purdue because for my last year I wanted to go to the best position possible," Jenkins said to On3. "My dreams and aspirations have been in sight all throughout me being in the portal this time around and I feel as if they give me the best chance of doing that. At this particular point in my life, going to a school where I can at least put my foot in the door and give myself an opportunity to play in the NBA is very essential to me and I believe Purdue does that.
"Matt Painter shows every sign of a loyal, consistent and honest guy. Purdue is very consistent in winning and in all honesty, it feels like home."
The 6-foot-1, 200-pound well-traveled guard spent last season at Utah where he averaged 8.5 points, 1.7 rebounds, and 0.7 assists on 38.5-percent from the field and 39.6-percent from three. The numbers might not jump off the page, but Jenkins has averaged 14.9 points across his four-year career in college hoops.
Stay up to date on the latest news with On3's Transfer Portal Wire.
Jenkins — a Tacoma, Washington native — began his career at South Dakota State, where he spent two seasons. In his freshman year with the Jackrabbits, Jenkins averaged 16.1 points per game, followed up by 19.7 points per game in his sophomore season with SDSU. Jenkins then hit the transfer portal, landing at UNLV for the 2020-21 season. In his lone season with the Rebels, Jenkins averaged 14.8 points before transferring to Utah. Purdue will be his fourth and final stop, as his eligibility will run out after the upcoming season.
See the top available prospects with On3's Transfer Portal Rankings.