Booger McFarland calls out Jimbo Fisher: Go prove you can win the SEC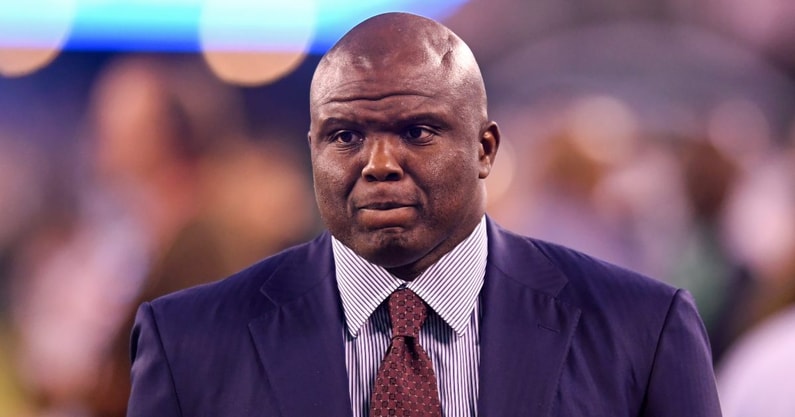 Former LSU defensive tackle and current ESPN analyst Booger McFarland has weighed in on the ongoing saga between Texas A&M head coach Jimbo Fisher and Alabama head coach Nick Saban. McFarland sided with Saban, noting the Crimson Tide headman can back up every bit of his words on the field as well.
"Jimbo has got maybe the greatest recruiting class ever and right now, he hasn't done anything with it," McFarland said on the Paul Finebaum Show Thursday afternoon. "A&M hasn't proved anything on the field yet. They've proved they can build tall buildings, they proved they can build a great recruiting class, but have they proven they can get 11 wins and win the SEC? Have they proven they can get to the SEC championship and go play for national championship, but have not proven that."
As would be expected, the former hard-nosed, smash-mouth defensive anchor wants Fisher to prove himself not only on the field regarding a SEC and College Football Playoff berth, but against Saban and his Crimson Tide when the two squads suit up against one another on Oct. 8 in Tuscaloosa.
"I would worry about that and stop worrying about what the greatest college football coach of all time says, because you're not going to win social media with Nick Saban," McFarland said. "You're not going to win the war of public opinion … He's got something that you don't have, and so the only way you're going to win this fight is to go and beat [Saban]."
Nick Saban calls out Jimbo Fisher, Texas A&M for NIL recruiting methods
Alabama head coach Nick Saban provided harsh criticism of recruiting efforts by Texas A&M and coach Jimbo Fisher versus those of the Crimson Tide. While speaking at an event celebrating the 50-day countdown to the World Games in Birmingham, Saban reportedly claimed that Texas A&M "bought every player on their team" with NIL deals.
"I know the consequence is going to be difficult for the people who are spending tons of money to get players," Saban said via AL.com. "You read about it, you know who they are. We were second in recruiting last year. A&M was first. A&M bought every player on their team. Made a deal for name, image and likeness. 
"We didn't buy one player. Aight? But I don't know if we're going to be able to sustain that in the future, because more and more people are doing it. It's tough."