Virginia Tech running back Malachi Thomas leaves NC State game early with injury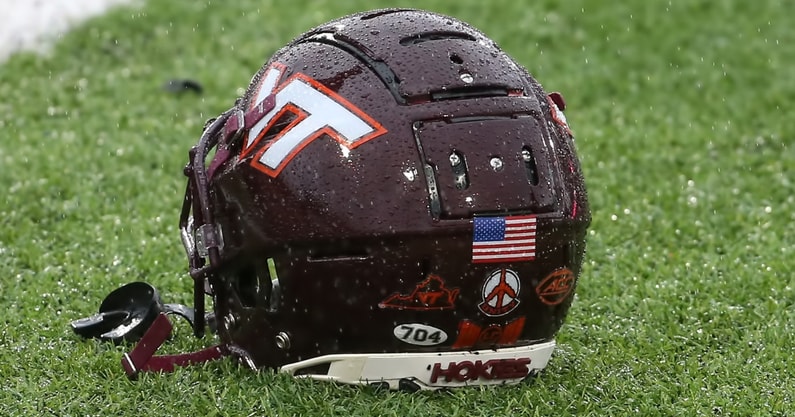 Virginia Tech running back Malachi Thomas left the N.C. State game on Thursday night with 6:11 remaining in the third quarter. Medical training staff from Virginia Tech were seen looking at his left ankle for a few minutes on the field. The running back appeared to have his left ankle rolled up on as a pile of defenders were tackling him to the ground. Thomas needed assistance from Virginia Tech's trainers and was walking very gingerly once he was helped off the field.
He was seen getting a cart ride from the medical tent to the locker room, according to Luke DeCock from the Raleigh News & Observer. It should be noted that he missed time earlier this season with a foot injury. According to David Cunningham of Tech Sideline, per Virginia Tech's radio broadcast, Thomas has officially been ruled out of Thursday night's game.
Thomas was a little bit banged up earlier in the third quarter after making a catch down the field. He later returned to the game after the catch and appeared fine. For the 2022 season, the Georgia native has 28 carries for 125 rushing yards and one touchdown. In the N.C. State game before leaving with his injury, he had nine rushes for 21 yards. Running back Jalen Holston was subbed into the game late in the third quarter in Thomas' place once he left the field.
The Hokies' offense has really started to click in the third quarter and more particularly, quarterback Grant Wells was starting to play some of his best football of the 2022 season. After a quiet first half from both teams, the Hokies lead 21-16 early in the fourth quarter. The game has turned into a highly entertaining affair in the second half. Virginia Tech led the game at 21-3 at one point, but the Wolfpack have battled back to make it interesting.