LOOK: West Virginia unveils uniforms ahead of Week 11 matchup with Oklahoma Sooners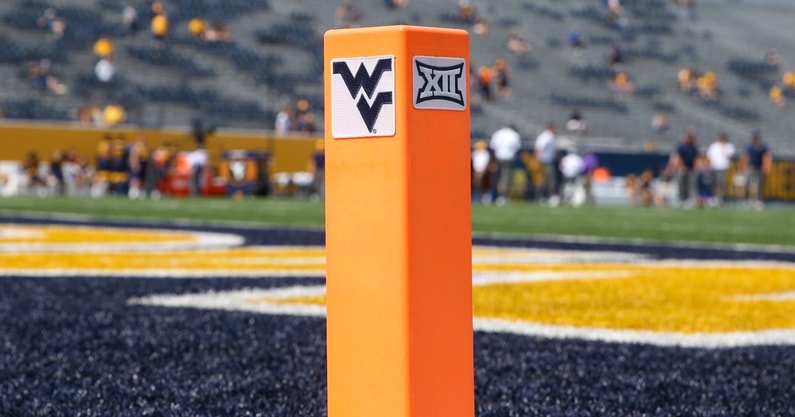 The West Virginia Mountaineers currently sit at 3-6 overall heading into this weekend's matchup against the Oklahoma Sooners. While the season has been a struggle, there's still plenty left for the Mountaineers to play for. If they can find a way to win the final three games of their schedule, then they'll officially be bowl eligible. Check out the uniforms West Virginia will be wearing this Saturday.
The navy and yellow uniforms are a classic look for the Mountaineers. Unfortunately for West Virginia, their star freshman running back, C.J. Donaldson, had surgery on Tuesday and has been ruled out for the rest of the season. The converted tight end had suffered a number of injuries during his debut season of college football, so it's not surprising to see the Mountaineers shut him down for the rest of the year. West Virginia head coach Neal Brown didn't specify the type of injury that Donaldson had surgery on.
The workload in the Mountaineers' backfield was carried last week against Iowa State by Justin Johnson, Jr. West Virginia will really miss Donaldson's production in the backfield. He was one of the better running backs in college football this season–he rushed for 526 yards and eight touchdowns on just 87 carries. In just seven games, he had four 100-plus yard rushing performances.
CLICK HERE to subscribe for FREE to the On3 YouTube channel
West Virginia still has the steady arm of quarterback J.T. Daniels to carry them. While he's not been spectacular, he's definitely been very solid and made a number of extremely accurate throws throughout the season. Daniels has completed 61.3% of his passes for 2,042 yards through the air, while tossing in 13 touchdowns with eight interceptions.
West Virginia and Oklahoma will square off on Saturday, Nov. 12. Kickoff is set for 12:00 PM EST and the game will be nationally televised on FS1.