Carolina Panthers waive quarterback on roster cut deadline day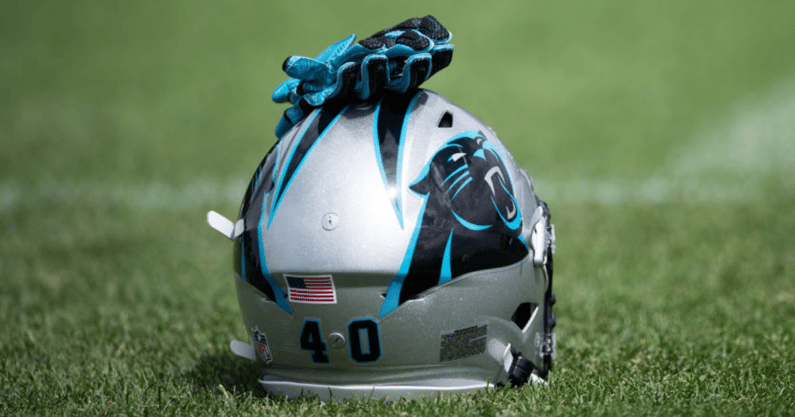 The Carolina Panthers have waived former Florida and West Virginia quarterback Will Grier on the roster cut deadline day, per the team website. The news confirms P.J. Walker as the backup to Sam Darnold for the upcoming season. The team will continue to make cuts throughout the day as the deadline to reach the 53-man roster nears.
Grier now enters the market of waiver wire quarterbacks, which many experts expect to be a busy market as team's look for capable backups around the league.
He has started two NFL games for the Panthers, both in 2019, and has an 0-2 record. He went 28-for-52 in those games for 228 yards with no touchdowns and four interceptions.
After winning the starting job in his first season at Florida, Grier faced a suspension. He transferred to West Virginia and started two seasons for the Mountaineers before entering the NFL Draft in 2019.
He finished his college career with 8,556 yards with 81 touchdowns and 23 interceptions in 28 career games.
More roster cuts
The Panthers cut veteran linebacker Josh Bynes. The team also released wide receiver Omar Bayless, running back Spencer Brown, defensive lineman Frank Herron, offensive lineman Mike Horton, cornerback Jalen Julius, wide receiver Keith Kirkwood, outside linebacker Christian Miller, offensive lineman Aaron Monteiro, wide receiver C.J. Saunders, tight end Stephen Sullivan, and offensive lineman Sam Tecklenburg.
Bynes has played 10 NFL seasons with five different teams before signing with the Panthers this offseason. Former Alabama linebacker Christian Miller also misses the cut after recording a pair of sacks in seven games over two seasons.
The team also announced that it plans to move cornerback A.J. Bouye on the reserve/suspended list, leaving five roster moves needed to reach 53. He must serve the final two games of his suspension for violating the NFL's policy on performance-enhancing substances.