Dallas Cowboys get positive news on the injury front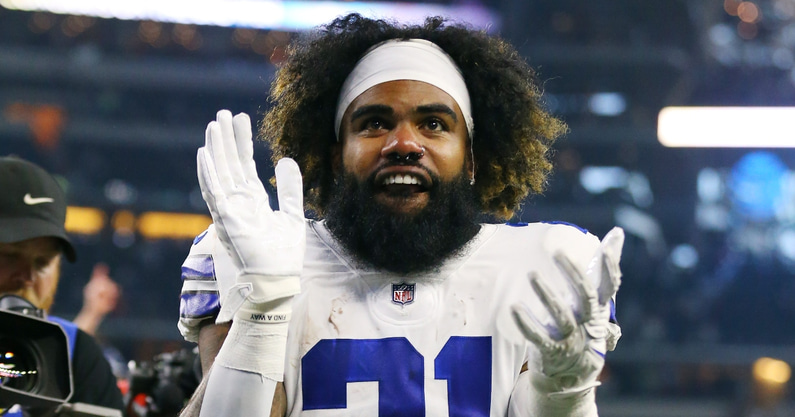 In a welcome change, the Dallas Cowboys have received some positive news on the injury front. According to The Athletic's Jon Machota, Cowboys fans will be happy to see some impact players are on their way to returning.
"Some positive injury news for the Cowboys: S Donovan Wilson, CB Kelvin Joseph and TE Sean McKeon will all work into individual drills today. Ezekiel Elliott (back) will be limited," tweeted Machota. "No new players have been added to the Reserve/COVID-19 list."
First, Wilson's return will help a Cowboys defense that's been hit hard by injuries. The former Texas A&M defensive stand-out has missed basically the entire season with a groin injury.
As for Joseph, the Cowboys drafted him in the second round of the 2021 NFL Draft. If he can make an impact joining the impressive duo of Trevon Diggs and Anthony Brown, the Dallas secondary could be scary.
Additionally, McKeon joined Dallas as a back-up tight end, un-drafted out of Michigan. He's not expected to make an impact, but you never know when opportunity can arise.
As for Elliott, many Cowboys fans held their breath when he landed awkwardly. He took some time to heal against the New York Giants following the play. However, he projects to be fine — maybe just a little sore from his awkward landing.
"I don't see [the injury] being an issue as far as him playing this week," McCarthy said via the Dallas Morning News.
Elliott continued his impressive season against the Giants on Sunday. Moreover, the running back had his second straight 100-yard rushing game — accumulating 110 yards and a touchdown in the game.
Dallas Cowboys: La'El Collins Update
Despite ongoing litigation, Dallas Cowboys owner Jerry Jones expects offensive lineman La'el Collins will miss the game on Sunday versus New England. It's the final game of his five-game suspension.
"Frankly, I do not have anything that's worth noting that would indicate otherwise," Jerry Jones said on 105.3 The Fan.
The Cowboys have been rolling without Collins at right tackle, sitting at 4-1 and first in the NFC East. After losing in Week 1 to the Tampa Bay Buccaneers, Dallas beat the Los Angeles Chargers, Philadelphia Eagles, Carolina Panthers and aforementioned Giants.
Next up for Dallas is the New England Patriots, who are coming off their second win of the season. The Houston Texans were able to move the ball against the Patriots, now the potent Dallas offense will attempt to as well.