New York Jets officially announce signing of first-rounder Jermaine Johnson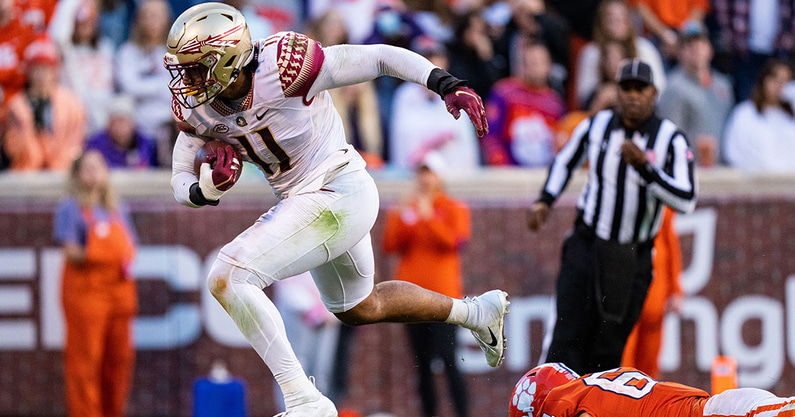 The New York Jets announced the signing of first-round draft choice and former Florida State defensive end Jermaine Johnson Monday afternoon after it was reported that he'd signed his four-year, fully-guaranteed rookie deal worth $13 million alongside a $6.6 million signing bonus.
Johnson took the scenic route to the league, suiting up for three teams in five collegiate season. His first stop saw him become a star on the Netflix show 'Last Chance U' during his time for Independence Community College before transferring to Georgia for two seasons before heading to Florida State as a fifth-year senior.
"It wasn't a clean-cut, cookie-cutter way to get here, but I wouldn't want it any other way because it truly created the man that's seated in front of you," Johnson said. "I embrace it all. That is the real blessing. People talk about blessings being materialistic things, the real blessing is the journey for me and who I ended up becoming out of that. I couldn't be more excited to go on the path that I went on."
He was named the ACC Defensive Player of the Year in 2021, where he lead the conference with 12 sacks and 18.5 tackles for loss, and is someone the New York Jets have been eyeing since the draft process began. If you ask Johnson, though, he'll tell you the same thing.
"This was my first pick and I know how these guys feel about me in the building," Johnson said at his introductory press conference. "To hear they were trying to trade for me since pick 15 all the way until 26, it means the world. I know I'm wanted and I'm loved. Everyone makes me feel that way. I'm excited. It makes it that much easier to have me give everything I can to this organization."