Jarace Walker, 2022 five-star, commits to Houston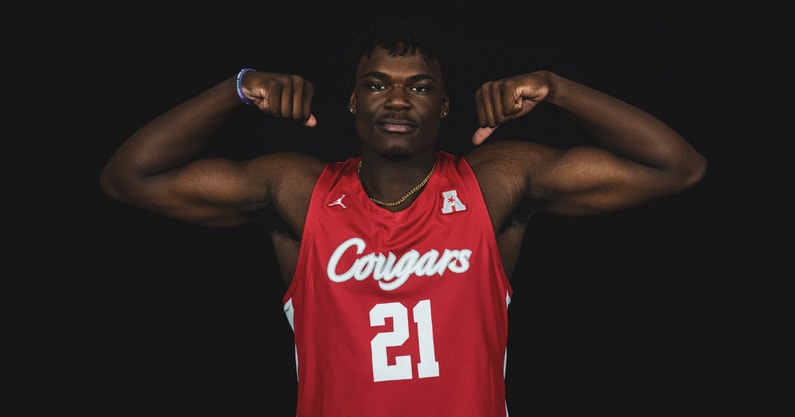 Jarace Walker, a 6-foot-8 power forward out of Bradenton (Fla.) IMG Academy has committed to Houston basketball for the class of 2022, a source told On3.
Walker becomes the highest-ranked prospect in the modern recruiting era to choose Houston. He is the Cougars' third commitment of the class, joining four stars Terrance Arceneaux and Emanuel Sharp. This 2022 class is quite possibly Houston's best recruiting class in the history of the program.
Walker ultimately chose the Houston Cougars over Auburn and Alabama. He also received offers from Ohio State, LSU, Michigan, Maryland, amongst others.
Houston's on court success follows into recruiting
For the past four seasons, Houston has finished either first or second in the American Athletic Conference. The Cougars' recent success is largely credited to Kelvin Sampson, who accepted the head coaching gig in 2014. Basically, since then, the Cougs have been rolling and never looked back.
In the 2017-18 season, Houston finished 27-8 overall, reaching the finals of the AAC Tournament, and won their first game in the NCAA Tournament since 1984.
In 2018-19, Houston saw even more success as they set a program record of 33 wins with only 4 losses. They were AAC regular-season champs but fell short in the finals of the conference tournament. The Cougs then went on to the NCAA Tournament, making it to the Sweet Sixteen for the first time in over 30 years.
In 2020-21, the Cougars made their first Final Four appearance since 1984.
Scouting Report on Walker
On3's Senior National Recruiting Analyst Gerry Hamilton had this to say about Jarace Walker:
"Walker is one of the top hybrid four men in the country. He works to impact the game by scoring, rebounding, and setting up a bucket for a teammate. Best passing the ball off the bounce. Displayed an efficient mid-range game in July. Strong and athletic, Walker has the ability to take contact and power up off the floor to finish at the rim. That strength, ability to be a two-foot jumper above the rim, and broad shoulders also an asset snatching rebounds."