NBA reveals 2022 Draft Combine participants ahead of event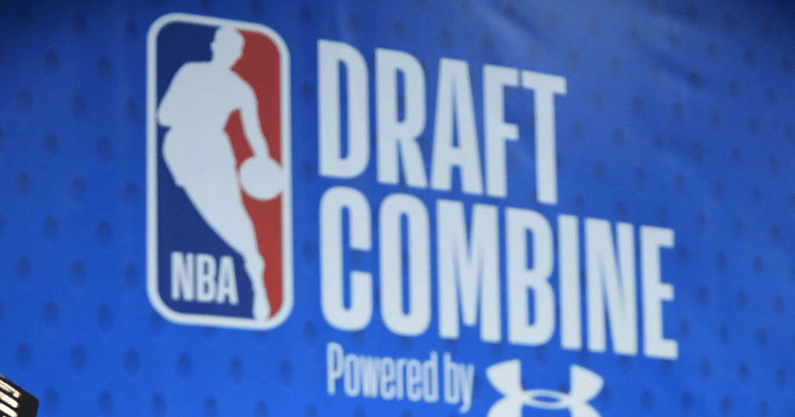 As the deadline for early entrants to enter their name in the 2022 NBA Draft has come and gone, the field of available players has now taken shape with 76 players invited to the annual combine. NBA insider Shams Charania published the full list on Twitter.
Although new NIL legislation and the transfer portal led some prospects back to school for another year, many still opted to test the professional waters. In addition to those from the college ranks, several players will participate after playing in a professional setting overseas or in the United States with the G-League or Overtime Elite.
While some of these athletes retained their college eligibility and will be given the option to return to school for another season before the June deadline, others have foregone that with their eyes set on playing in the NBA.
As the 2022 NBA Draft Combine approaches with a full week of activities set for May 16-22, here is the full list of scheduled participants.
2022 NBA Draft Combine participants
Dominick Barlow, Overtime Elite
MarJon Beauchamp, G-League Ignite
Hugo Besson, New Zealand Breakers
Dyson Daniels, G-League Ignite
Ousmane Dieng, New Zealand Breakers
Khalifa Diop, Gran Canaria
Michael Foster Jr, G-League Ignite
Nikola Jovic, Mega
Ismael Kamagate, Paris
Leonard Miller, Fort Erie International Academy
Iverson Molinar, Mississippi State
Gabriele Procida, Fortitudo Bologna
Orlando Robinson, Fresno State
Matteo Spagnolo, Cremona