Seattle Seahawks sign former Pittsburgh Steelers LB Devin Bush to one-year deal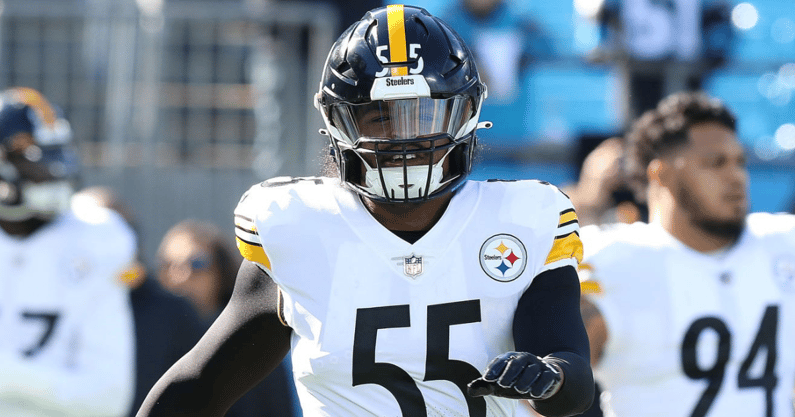 The Seattle Seahawks have been looking to add pieces with roster decisions being made across the NFL. Now, it appears they added a quality one late Thursday night with news that the franchise signed linebacker Devin Bush.
Bob Condotta at The Seattle Times was the first to report the signing of the one-year contract. After visiting with the team yesterday, it seems both sides liked what they heard now that Bush is officially a Seahawk.
Bush, at just 24 years old, just completed his fourth pro season with the Pittsburgh Steelers. That followed a successful three-year career at Michigan that earned him a spot as a Top-10 draft pick in the 2019 NFL Draft.
In his four seasons with the Steelers, Bush has been an exciting young prospect. In that time, he posted 286 tackles and four sacks. He also accumulated 13 pass deflections, two interceptions, and five fumble recoveries with one touchdown.
An ACL injury did reduce production over the last few seasons but, as a whole, he was still a key part of what Pittsburgh was doing on that side of the football. However, they did not pick up his fifth-year option, which allowed Bush to seek a deal like this in free agency.
In Condatta's report, he notes how Seahawks GM John Schneider recently said their ILB spot was 'an area of concern' for them. He should feel much better about it, though, now that they have Bush signed, sealed, and prepared to be a big part of Seattle's defense this upcoming season.
NFL Free Agency: Drew Lock signs a new contract
Former second-round NFL Draft pick Drew Lock was traded to Seattle ahead of the 2022 season. He was a big part of the deal but he didn't play much this year. However, he might now be back in the same situation next season.
Per Mike Garafolo at the NFL Network, Lock has signed a contract with the Seahawks. It will be a one-year worth $4 million deal.
Lock was a high second-round draft pick by the Denver Broncos back in 2019. He played in 13 games for the Broncos in his second season in 2020. During that year, Lock went 254-of-443 passing for 2,933 yards with 16 touchdowns and 15 interceptions.
Lock wasn't used much after being a significant part of the blockbuster trade that sent Russell Wilson to Denver. But, now, Lock could have a new opportunity.