Buffalo Bills and New York Jets get into fight in tunnel postgame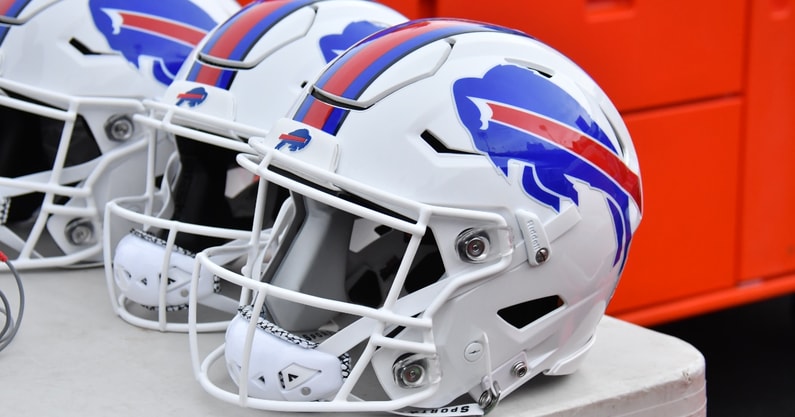 The Bills and Jets players got into a heated discussion following Buffalo's 32-6 whipping of the Jets on Sunday. Players from both teams apparently had a huge fight in the tunnel as they were walking back to the locker rooms after the game. Words were exchanged between players from both teams. According to Connor Hughes, both Buffalo's Dion Dawkins and New York's Micheal Clemons were involved.
Things spilled into the tunnel and that's when the situation got physical.
According to reports, the skirmish carried over from the fourth quarter on Sunday, when Dawkins was blocking Clemons and continued to block him after the whistle was blown. Dawkins eventually took Clemons to the ground and jumped on him. A shoving match broke out between the two players in the fourth quarter, and Dawkins was flagged for unnecessary roughness.
Clemons' teammate, Sauce Gardner, said he was attempting to break up the fight in the tunnel.
We'll have to see if the league ends up suspending or fining any of the Bills or Jets players for the fight. The league is historically pretty harsh on any sort of fighting.
Bills quarterback Josh Allen threw three touchdowns in the blowout victory. It was his first game with interim offensive coordinator Joe Brady. Buffalo recently dismissed their former offensive coordinator, Ken Dorsey, after the franchise fell to 5-5 after losing two games in a row.
Buffalo capitalized on two turnovers on Saturday, one interception each from the Jets' quarterbacks (Zach Wilson and Tim Boyle). The Jets only managed 63 rushing yards on the ground.
The Bills got a breakout performance from Khalil Shakir
The Bills got a breakout performance on Sunday from one of their most promising prospects, Khalil Shakir. He hauled in three catches for 115 receiving yards and a touchdown. The touchdown catch was an 81-yard catch and run, one of the best plays of the game. He's only in his second year in the National Football League and it'll be exciting to watch his career develop in the coming years.
When he was drafted by the Bills in the 2022 NFL Draft, Shakir was listed as one of the best prospects on Day 3 by Mel Kiper. The former Boise State standout continued to progress throughout his college career.
After having 170 receiving yards as a freshman in 2018, he had 872 yards in 2019 and 719 in 2020, hauling in six touchdown receptions in each of those two seasons and adding three rushing touchdowns in 2019. In 2021, Shakir broke out even more with 77 receptions for 1,117 yards and seven touchdowns.
On3's Jonathan Wagner also contributed to this article.