Report: Green Bay Packers restructure NT Kenny Clark's contract, create $11 million in cap space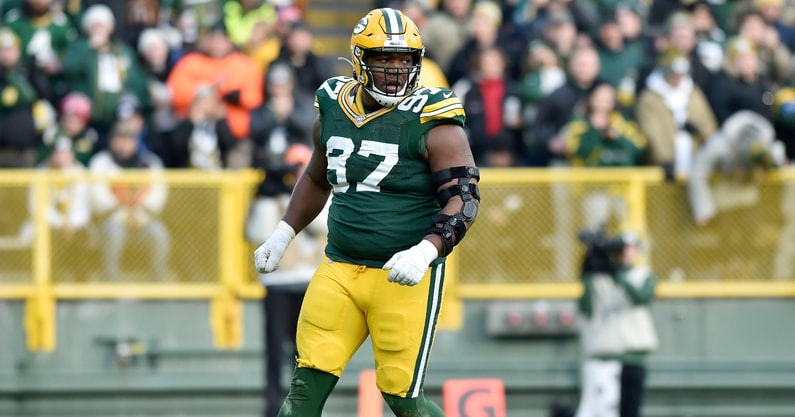 The Green Bay Packers are on the hunt for salary cap relief, and they're getting some more by restructuring Kenny Clark's contract.
On Wednesday, it was revealed the Packers converted much of Clark's compensation into a signing bonus, which in turn created a bevy of space.
"The Packers have converted $13.835M of NT Kenny Clark's 2023 compensation into a signing bonus, creating $11.068M in cap space, per source," tweeted ESPN's Field Yates.
Clark has been a fixture in the middle of Green Bay's defensive line, amassing four sacks and a forced fumble last season. Now he'll remain and also help the team be able to make some more moves next season.
Packers restructure contracts of Jaire Alexander, Preston Smith ahead of free agency
Moreover, the Green Bay Packers also reportedly restructured the contracts of Jaire Alexander and Preston Smith ahead of free agency to create more cap space.
NFL insider Ian Rapoport reported the Packers created roughly $16 million in cap space before free agency opens up next month. Both men were key contributors on defense over the last few seasons.
The move did not indicate future plans for the Packers, but at the very least, the team has more room to operate.
"The Packers restructured the contracts of stars Jaire Alexander and Preston Smith, source says, creating $9.456M and $6.668M in cap space," Rapoport wrote on Twitter. "The Jaguars did the same for LB Foye Oluokun, creating $10.336M."
Alexander was a first round pick (No. 18 overall) in the 2018 NFL Draft out of Louisville. In five seasons, Alexander has 244 total tackles, 203 solo tackles, 10 interceptions, 58 pass deflections, two forced fumbles, three fumble recoveries and one safety.
Smith is a former second round pick by the then-Washington Redskins in the 2015 NFL Draft out of Mississippi State. The Packers signed him prior to the 2019 season.
Smith has 351 total tackles, 226 solo tackles, 55 sacks, five interceptions, 23 pass deflections, seven forced fumbles, two fumble recoveries and two defensive touchdowns in his career.