Jerry Jones addresses NFLPA citing owner misconduct in Deshaun Watson brief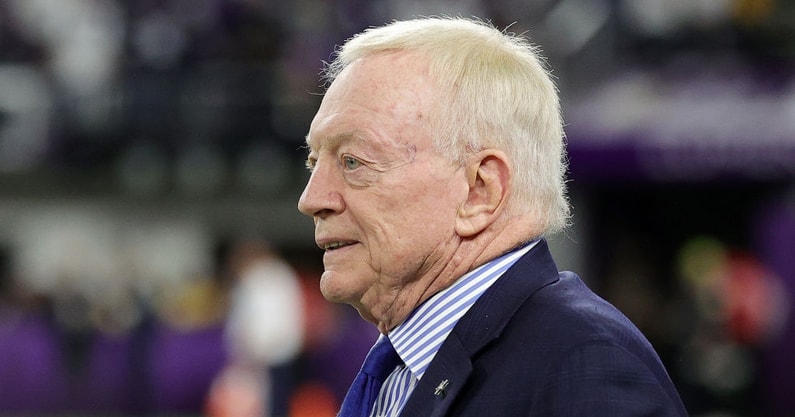 After the NFLPA cited owner misconduct in a response to the NFL's appeal of Deshaun Watson's suspension, Jerry Jones spoke on the inclusion. The NFL appealed the recommended six-game suspension for Watson, seeking a stronger penalty for his violations of the player conduct policy.
As a response the NFLPA filed a brief replying to the appeal — reportedly including references to owner misconduct in the league while making their case. Although it is unclear if Jones is actually mentioned by name in the brief, the Dallas Cowboys owner commented on the situation in an interview with the Fort Worth Star-Telegram.
Jerry Jones on the NFLPA's brief
"It is a standard players association comeback," Jones said. "That is the drill. That is the drill to go around to say you didn't punish such and such. Anybody would know that every player case and every case that involves non-players in the NFL are dealing with dramatically different principle facts, which is all the difference in the world."
The report on Jones' comments states that Jones believes the NFLPA frequently uses comparisons between owners and players, and that he calls it "shooting volleys."
The brief filed by the NFLPA reportedly included a list of past misconduct by NFL owners, including Jones himself as a violation that went unpunished by the league. Although it's unclear what incident the brief referred to, Jones' comments indicate that he's not concerned with the report.
Prior to the independent recommendation of former federal judge Sue L. Robinson, the NFL was rumored to be seeking a severe suspension for the new Cleveland Browns quarterback. When she made her decision for a six-game punishment, the NFL chose to appeal the decision and attempt to get a stronger suspension pushed through.
The NFLPA had previously called upon the NFL to join them in allowing Robinson's ruling to stand, even before her recommendation was made public. As a result of the NFL choosing to go ahead with their appeal, the NFLPA once again took up the opposite position — leading to their brief that directly cited owners.