Patriots OC Bill O'Brien reacts to Cowboys OC Brian Schottenheimer comments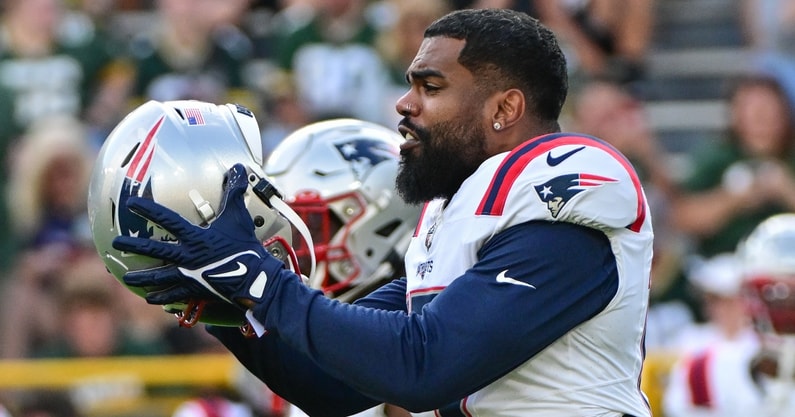 Don't worry too much about subterfuge, Cowboys coaches. Bill O'Brien, the Patriots offensive coordinator, says quizzing players about their old teams happens every week.
So the Patriots won't be going to great lengths to shake down the likes of Ezekiel Elliott and Will Grier, two former Cowboys who now are earning a pay check with New England.
Dallas offensive coordinator Brian Schottenheimer said he was concerned about it, maybe to the point of changing hand signs. O'Brien slapped back at the language, scoffing at the idea that anyone is getting quizzed in Foxboro.
"Interrogating?" O'Brien asked the reporters. "Schotty is a good guy. I've known Schotty for a long time. I think that's the way it is every week in this league, every year in this league. There's gonna be guys that come into your organization off teams that you're about to play, and it goes both ways.
"It's always going to happen. At the end of the day, you've got to study film," O'Brien said. "Everybody's going to be on the same page with what we're doing. I've never thought in my years in the league that any of that was a real overriding factor in a win or a loss. It comes down to the players on the field and the coaches putting the players in the right positions to make plays, and that's what we're trying to do. I don't think we're trying to hold a light over anybody and say, 'Tell me what you did on July 20 of 2023.' We're not doing that. We're not interrogating anybody. (And) we're just trying to put together the best game plan we possibly can."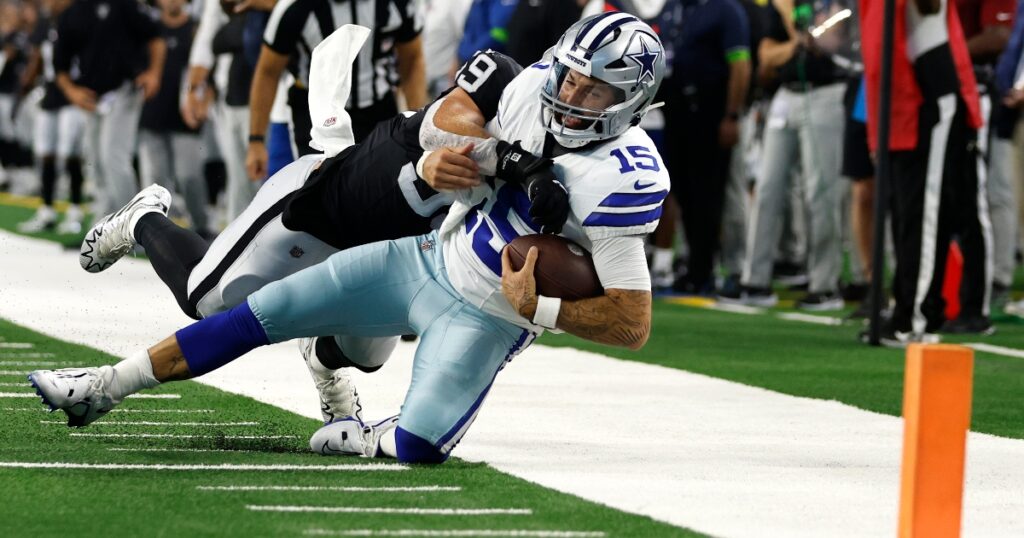 Maybe Patriots use Zeke's runs against the Cowboys
The Cowboys play host to the Patriots Sunday afternoon at AT&T Stadium in Arlington. Dallas has lost some of its luster after falling 28-16 on the road to the Cardinals last Sunday. Meanwhile, the Patriots won their first game of the season, beating the reeling Jets, 15-10.
The Cowboys are the favorite to win the game, so maybe the Patriots pull out all the stops. Schottenheimer, who is in his first season as Cowboys OC, speculated that Grier could be a popular player this week around Patriots headquarters.
"Everybody does it," Schottenheimer said of talking to ex players. "You get a player that's been somewhere, you talk to him about different things, and then you're very selective about how much you put into it. Excited to see Will, it'll be great to see him. But I'm sure he is definitely being interrogated and spending a lot of late nights with their defensive coaching staff."
Or maybe the Patriots use Elliott to beat the Cowboys. Zeke gained 80 yards in the win over the Jets.