Veteran safety Tony Jefferson announces his retirement from the NFL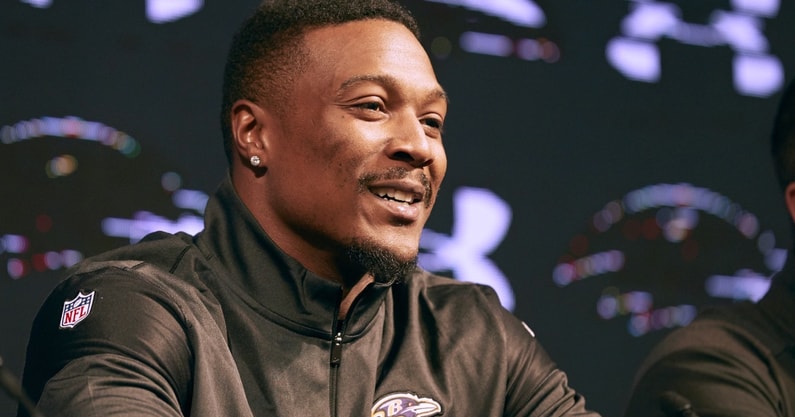 Veteran NFL safety Tony Jefferson is calling it a career after nine impressive seasons at the highest level of football.
At 31-years old, Jefferson revealed on Thursday that his time on the field is over, but he's not going far away from the game of football, as he's beginning a scouting career with the Baltimore Ravens this summer.
"After nine seasons, veteran S Tony Jefferson is announcing his retirement from football," tweeted Adam Schefter of ESPN. "However, Jefferson isn't stepping too far away from the game as he plans to begin his scouting career this summer with the Baltimore Ravens, something he's always desired once done playing."
Moreover, Jefferson had arguably the best years of his impressive career in Baltimore, so it only makes sense that the defensive back is venturing back to the Ravens as he undertakes a new challenge.
Tony Jefferson came into the league as an undrafted free agent, signing with the Arizona Cardinals after a career with the Oklahoma Sooners in 2013. He built himself into a formidable asset, spending 2013-2016 with the Cardinals before taking his talents to Baltimore afterwards.
From 2016-2019, Jefferson was one of the essential pieces for the Ravens on the defensive side of the football. He was imperative to their success, and quickly became one of the favorites of defensive coordinator Don "Wink" Martindale.
After deciding to spend 2020 away from the NFL, Jefferson spent 2021 between the San Francisco 49ers and Baltimore Ravens, but it never materialized into the type of season he hoped to have. However, the New York Giants reunited him with Martindale in The Big Apple for the 2022 season, and Jefferson helped the defensive coordinator instill his defense at a new stop.
Over the course of his NFL career, Jefferson amassed 99 games played, 448 total tackles, 9.5 sacks, four interceptions and eight forced fumbles.
After an impressive playing career, there aren't any doubts Tony Jefferson will give his all to his scouting career. Time will tell if he can work his way up to possibly becoming a general manager or something similar, but there's no reason to doubt him.