Clemson in good shape injury wise entering rivalry game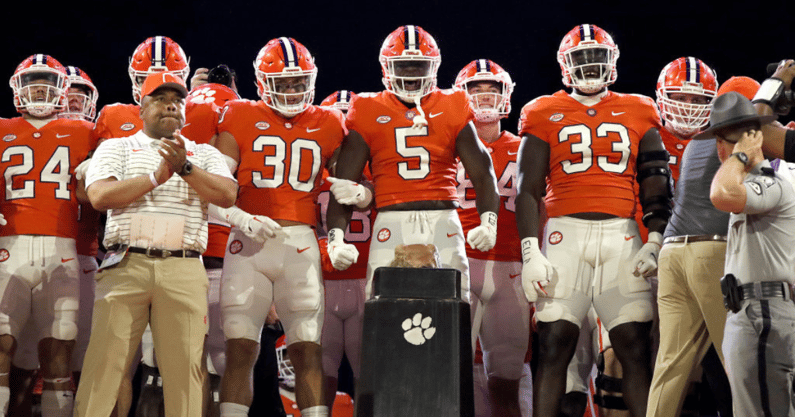 Clemson is as healthy as you could hope for entering Saturday's rivalry matchup against South Carolina.
The Tigers have released their players who are out for Saturday and there are no new injuries to report.
Clemson will be down starting left guard Marcus Tate, but there are no other players who are out who were listed on this week's depth chart.
Tate, a sophomore, suffered a knee injury last Saturday against Miami and will be out for the rest of the season.
Tate will be replaced in the starting lineup by junior Mitchell Mayes.
Mayes played the majority of last week's game after Tate was injured in the first quarter. He also started the previous game against Louisville in place of the injured Walker Parks.
While no other players are out, freshman receiver Adam Randall could be limited.
Randall suffered a broken hand last week in a win against Miami. The plan is for him to try to play through it while wearing a pad.
The Myrtle Beach native has six catches for 79 yards so far this season.
Clemson is a 14.5-point favorite for Saturday's game against in-state rival South Carolina.
The Tigers have won seven consecutive games in the series. If Clemson wins an eighth straight it would set the record for most consecutive wins by a team in rivalry history.