Clemson players want to face a 'hostile' environment at South Carolina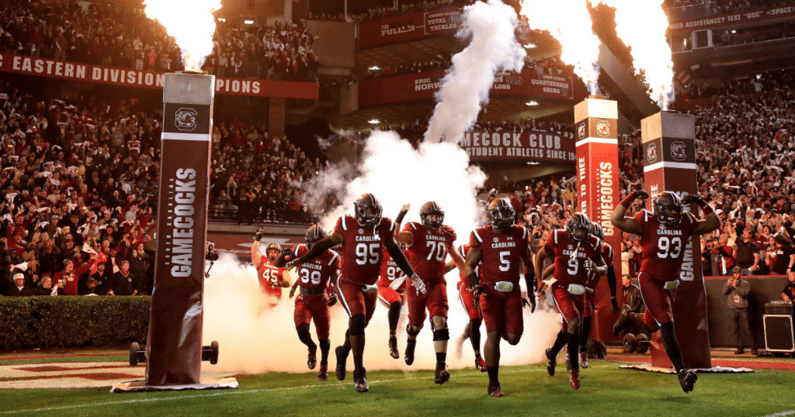 Clemson linebacker James Skalski has played two games against South Carolina at Williams-Brice Stadium in Columbia.
One came in 2017 when nearly 83,000 fans (mostly Gamecocks) attended a night game at Carolina. The other came in 2019 when there were about as many Clemson fans as USC fans in the bleachers for the noon kickoff.
Skalski enjoyed one of those environments much more than the other — it might surprise you to learn that the raucous crowd full of South Carolina fans was his favorite.
"I'm happy the game's at 7:30. I'm happy," Skalski said. "As hostile as you can get, we want it that way. That's the most enjoyable. That's what it's all about. That's what college football's about. You don't want half the people there and it quiet. You want as much energy as possible. You feed off of that as a player. You want that."
Skalski should get his wish Saturday night as South Carolina announced Wednesday afternoon that the game is sold out.
The Gamecocks enter the Palmetto Bowl 6-5 (3-5), while Clemson is 8-3 (6-2). South Carolina is 5-1 at home, though.
Fellow Tigers senior linebacker Baylon Spector acknowledged that Williams-Brice Stadium can be a tough place to play. He also echoed Skalski in hoping that the stadium is full and loud.
"It's probably one of the most hostile environments in college football, especially for this rivalry game," Spector said. "So you go into it looking forward to it, knowing they're going to bring everything they can. The fans are going to be great. They're gonna be awesome, cheering, screaming, yelling. Hostile environments are good for away teams as well. You go into it knowing their mentality and what we've gotta bring."
Skalski and Spector have never lost to South Carolina, and they hope to keep that streak intact this weekend.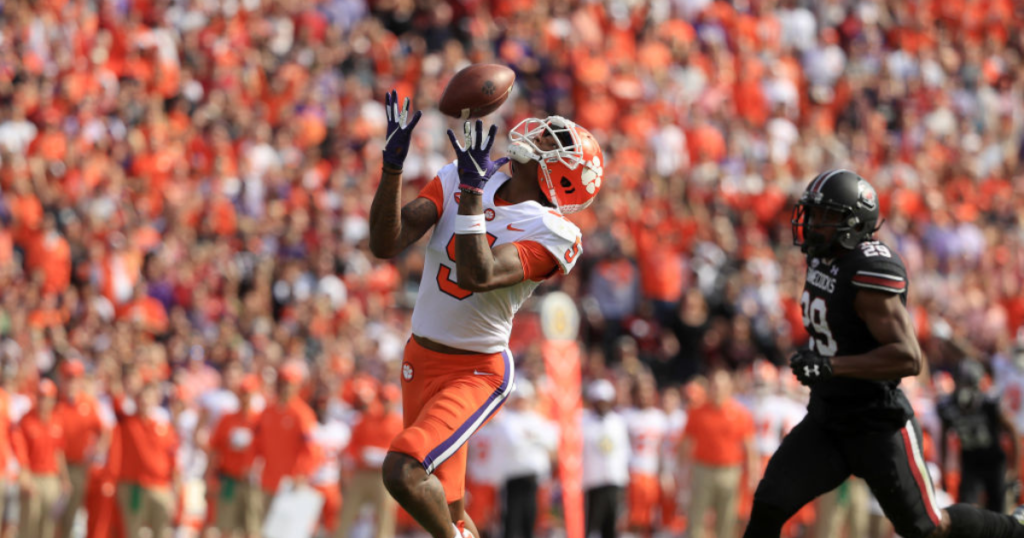 Overall, Clemson is looking to win its seventh straight game in the series after South Carolina won the previous five before that.
The Tigers are 2-3 away from home this season and want to end the regular season on a high note.
To do that, they'll have to handle the environment at Williams-Brice Stadium. Clemson players believe they're ready for it.
"It's up there," Skalski said of where the environment at Williams-Brice ranks. "I mean that place, they're throwing whatever they can at you. They've got the (Sandstorm) going and the towels swinging. It's a great place to go play. They do a great job over there creating a great environment. So anyone who is fortunate enough to play college football knows it's a great atmosphere."
Added Spector: "It'll be an exciting game, amazing atmosphere. … the more hostile, the better."