Clemson receiver leaves Tigers program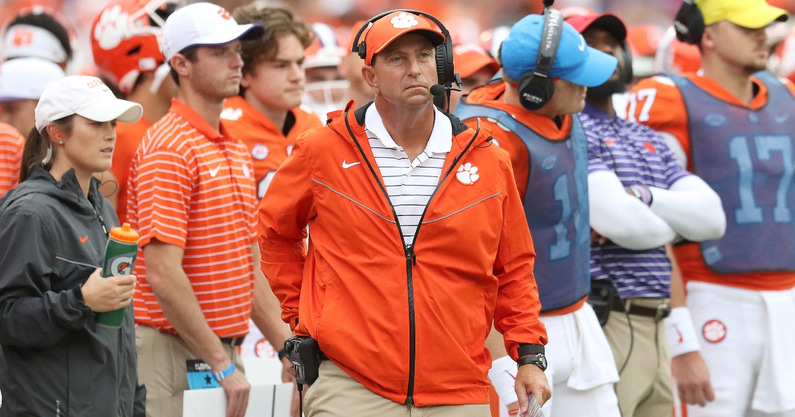 Clemson wide receiver Dacari Collins is no longer a member of the Tigers football program, Clemson Sports has confirmed.
Collins had a solid freshman season in 2021, including starting three games, but he was unable to earn much playing time for the Tigers this season.
The Atlanta native caught just one pass for 8 yards this season prior to leaving the team.
Collins signed with Clemson as a four-star recruit in the class of 2021.
He chose the Tigers over offers from Alabama, Georgia and others.
Collins recorded 16 catches for 221 yards last season, averaging nearly 14 yards per catch.
With Collins gone, Joseph Ngata, Antonio Williams, Beaux Collins, Brannon Spector, EJ Williams and Adam Randall should get the majority of the snaps at receiver moving forward.
Williams and Beaux Collins currently lead Clemson with nine catches each.
The Tigers will face Wake Forest on the road this Saturday in their first true ACC test of the season.
Clemson will then return home to host NC State on Oct. 1.