Former Penn State lineman announces transfer destination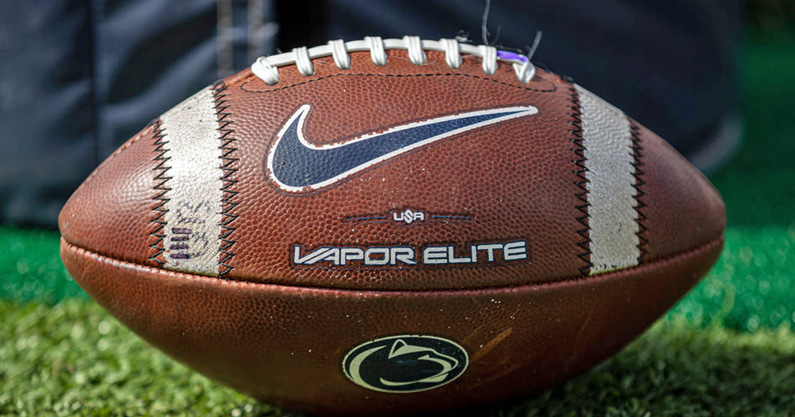 Former Penn State Nittany Lions football walk-on offensive lineman Kaleb Konigus announced this week that he'll be transferring to Northern Colorado. Konigus, listed at 6-foot-2, 306 pounds, spent three seasons at Penn State.
He appeared in his first game last season against Rutgers, when he played nine snaps. Six of those reps came at left guard, while the other three came at left tackle.
Konigus entered the transfer portal on January 14, announcing his decision in a Tweet.
"I would like to thank Coach [James] Franklin, the Penn State staff, and my family for helping me along by PSU Football journey," he wrote then. "With that being said, I will be entering the NCAA Transfer Portal with 2 years of eligibility left."
Out of Lehman, Pennsylvania, Konigus was a decorated high school football player at Lake Lehman High School, where he also excelled as a wrestler before arriving at Penn State.
He now makes the step to FCS football and the Big Sky.
Northern Colorado posted a 3-8 record last season, with victories coming over Houston Baptist, Southern Utah and Northern Arizona.
The Bears open their 2022 season on September 3 against Houston Baptist, before making the trip to take on Mountain West foe Wyoming.
More on Penn State's walk-on offensive linemen
Konigus is not the only walk-on offensive lineman to depart Happy Valley this offseason. Will Knutsson also entered the transfer portal. He has not yet announced his decision, but reported offers from Northern Colorado, Southern Illinois and Western Carolina.
Fellow 2021 walk-ons Blake Zalar, Seth Nevills and Ryan Wills did not appear on Penn State's roster this spring.
Waiting for a handful of their scholarship offensive linemen to arrive, the Nittany Lions experienced a lack of depth at the offensive line position during spring practice.
Penn State held run-on tryouts, but Franklin pointed out that it's difficult to find walk-on offensive linemen. There just aren't many football players available with the requisite body type.
In managing its lack of numbers in the trenches, Penn State altered the format of the Blue-White Game this year.
"I think we've done a pretty good job of being creative," Franklin said in early April. "What you really have to be careful of, is that it doesn't limit the development of a bunch of other positions.
"When one position is really challenged from a depth perspective, it makes it really hard to practice the way that you want to practice, and then other units and other positions get impacted by it," Franklin added. "I think we've managed it pretty good."