Alabama freshman Tony Mitchell arrested in Florida with 'significant marijuana'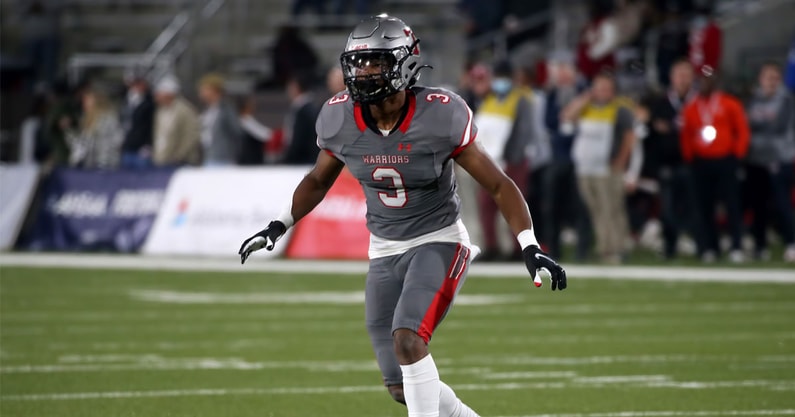 Alabama defensive back Tony Mitchell is in hot water after he was arrested on a recent trip to the Florida panhandle.
According to a report from Bama Online's Charlie Potter, Mitchell was arrested on a marijuana possession with the intent to sell and/or deliver charge on Wednesday in Bonifay, Fla.
Mitchell was taken into police custody during the arrest.
A Facebook post on the Holmes County Sheriff's Office's page showed a large trash bag filled with marijuana, as well as a firearm and several stacks of cash, confiscated in the arrest of Tony Mitchell and another male.
Via the post: "A search of the vehicle produced an additional significant amount of marijuana, a set of scales, a loaded handgun between the passenger seat and center console, and a large amount of cash. Both subjects were transported to the Holmes County Jail."
Mitchell is a freshman defensive back for the Crimson Tide.
The talented defensive back is a former star recruit, rated as a four-star prospect and the No. 116 overall player in the 2023 recruiting class, according to the On3 Consensus recruiting rankings. he was the No. 10 safety in the nation and the No. 12 overall player in the state of Alabama.
The following was the high school scouting report for Mitchell on On3:
Big defensive back with refined cover skills. Initially began his career as a cornerback, but has continued to add size. One of the bigger top safety prospects nationally at around 6-foot-1, 210 pounds. Has maintained and continued to develop his coverage skills and is among the more technically refined cover safeties in the 2023 cycle. Comfortable covering receivers in man situations in the high school setting. Uses his fluidity and length to make plays on the ball. Has also showed some striking power as a cover down defender with the willingness to deliver some hits across the middle of the field. Stars for one of the top high school programs and more talented prep defenses in the Southeast. Does not have verified athletic markers via camp settings or in track.