Report: Emory Jones to sign NIL deal upon Arizona State commitment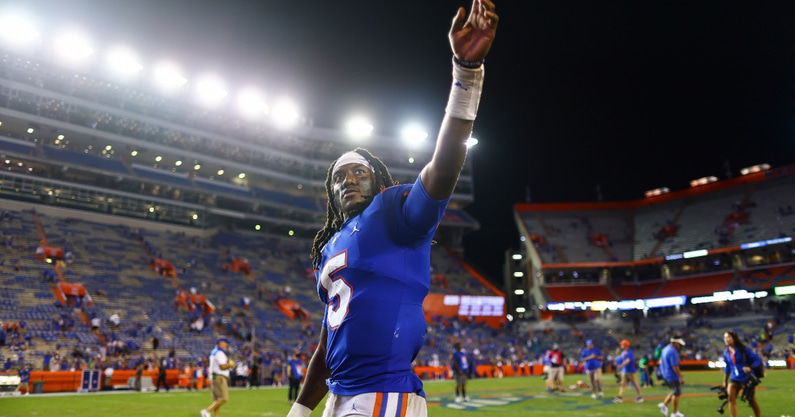 After committing to Arizona State earlier Thursday via the transfer portal, former Florida quarterback Emory Jones is about to get paid.
Arizona State's NIL collective is working on a deal for Jones worth up to $75,000, according to Sun Devil Source's Chris Karpman. He would also get a vehicle from Jones Auto Centers as part of the deal, which would be the largest for an Arizona State player yet.
Jones has an NIL Valuation of $136K and No. 168 in the On3 College Football NIL Rankings. Karpman hinted more NIL opportunities could be on the way for the former Florida starting quarterback, who committed to Arizona State after four years with the Gators.
Jones will have two years of eligibility remaining with Arizona State after the NCAA granted a blanket COVID-19 waiver during the 2020 season. He could replace Jayden Daniels as the Sun Devils' starting quarterback after he transferred to LSU earlier in the offseason.
Emory Jones announces transfer commitment to Arizona State
Former Florida quarterback Emory Jones has chosen his next school. GatorsOnline's Nick De La Torre first reported that Jones would be entering the NCAA Transfer Portal following the Gasparilla Bowl against UCF.
Jones, a former On3 Consensus four-star quarterback, has decided to transfer to Arizona State and will be immediately eligible, he announced via Twitter on Thursday. The former Gators starter will have two years of eligibility remaining.
While Jones saw the majority of the snaps at quarterback for Florida this season, backup Anthony Richardson sparked the offense at times off the bench. Richardson completed 38 of his 64 passes for 529 yards, six touchdowns and five interceptions. He also had 51 rushes for 491 yards and three touchdowns.
Last season was the fourth in Florida's program to Jones, but it was his first year as the Gators' starting quarterback. Entering the season, he had attempted 86 passes, although he did have a small role in the running game. But it season was his first as Florida's full-blown starting quarterback.