Arkansas tight end Trey Knox injured in blindside car accident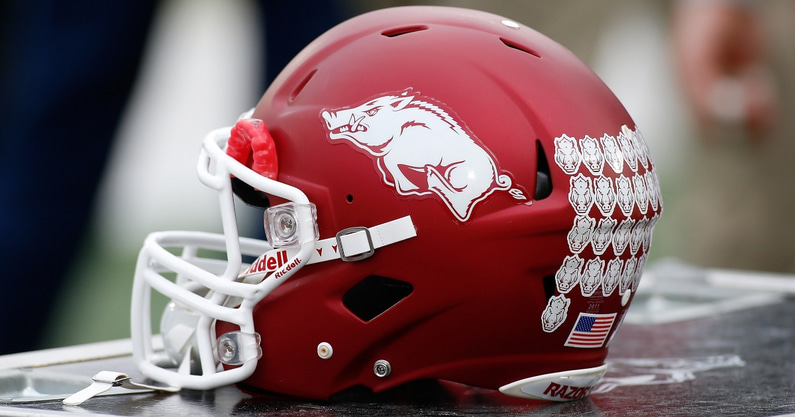 Arkansas tight end Trey Knox was injured in a car accident recently while in a vehicle with his family and was blindsided in the accident. Head coach Sam Pittman revealed Knox has been in concussion protocol, which is why why he hasn't been to practice this spring. Knox's recovery timetable is unknown as of this writing.
Knox, a 6-foot-5 junior out of Murfreesboro, Tennessee, caught 20 passes for 141 yards and one touchdown last season for the Razorbacks while appearing in six games. Despite being a former four-star recruit in the Class of 2019, according to the On3 Consensus. He was a top-300 player in the nation and top-10 player in his home state of Tennessee.
It remains unseen whether Knox will suit back up prior to fall camp, let alone the rest of spring ball as he continues on his road to recovery.
Arkansas extends contracts of six assistant football coaches
Arkansas has agreed to contract extensions with six of its assistant football coaches, per Whole Hog Sports. That includes both offensive coordinator Kendal Briles and defensive coordinator Barry Odom. 
Briles received a series of pay raises that will increase his salary from $1 million to $1.2 million, while Odom goes from $1.75 million to $1.85 million. That number makes him the highest paid Razorbacks coordinator ever. It is also his third pay raise since being hired in 2019. 
Third-year Arkansas coach Sam Pittman said keeping both coordinators on his staff was a huge priority this offseason, especially after it was rumored Briles could leave for Miami. 
"I think it was very publicized that Kendal had the opportunity to leave and Barry does every single year," Pittman said Thursday. "To maintain those guys I think is a big, big deal that talks about they can't leave something."