Bruce Feldman reveals how a loss Saturday could expedite Bryan Harsin's ouster at Auburn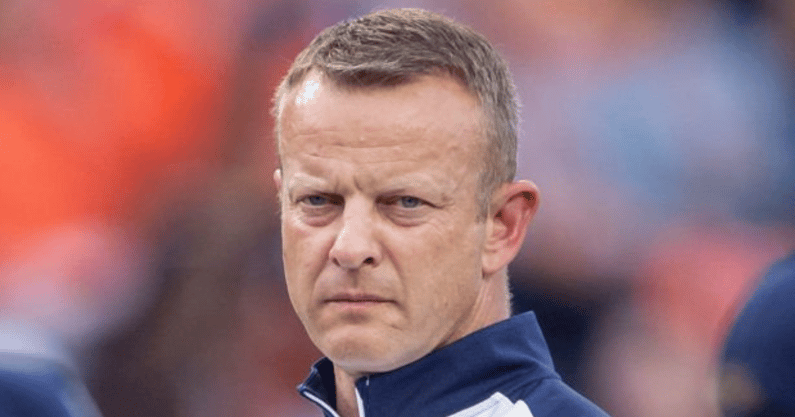 Auburn's matchup with Missouri this Saturday could be a do-or-die situation for Tigers head coach Bryan Harsin, according to Fox Sports' Bruce Feldman.
"If they get beat today by Missouri, I'm told there's a really good chance that they could pull the plug on him as early as tomorrow," Feldman said on Big Noon Kickoff. "It has felt like a real inevitability that he will get let go at some point this year, but that feels like now it's got ramped up."
Feldman also revealed another tidbit about Harsin's potential sacking. If Auburn does choose to fire him at any point this season, they're going to have to owe Harsin $15.3 million on his buyout, and they would have to pay 50 percent of that within 60 days of his firing.
"Even though it's only year two for Bryan Harsin, this has been such an odd dynamic from the time he arrived in Boise State," Feldman said. "The Auburn money people, they never wanted Harsin to get hired and the AD that hired him, he got forced out last month. Making matters worse, they're ranked No. 55 in recruiting and that is last in the SEC.
"You have a coach here, really, that has got nobody supporting him. So right now, he's never had much of a chance to get any traction there."
Auburn insider reveals starting quarterback vs Mizzou, other key changes to starters
When it rains, it pours for Auburn football. The Tigers are reeling after a blowout loss at home vs. Penn State a week ago and are now down a number of starters. However, ahead of Saturday's Tiger Bowl vs. Missouri, On3's Justin Hokanson revealed replacements for several starters who are expected to miss the game, including at quarterback.
Here were those replacements, which he tweeted out Saturday morning: 
Robby Ashford will start at QB in place of T.J. Finley
Koy Moore will start at WR in place of Malcolm Johnson Jr.
D.J. James will start at CB in place of Jaylin Simpson
Cayden Bridges will start at S in place of Donovan Kaufman
Obviously the most notable is the QB replacement. Where Ashford steps in for Finley, who struggled mightily to start the year. But there you have it, Auburn fans. Those are the guys who will be asked step up vs. Mizzou.