JD PicKell: Why adding transfer WR Keon Coleman is an 'NIL flex' for Florida State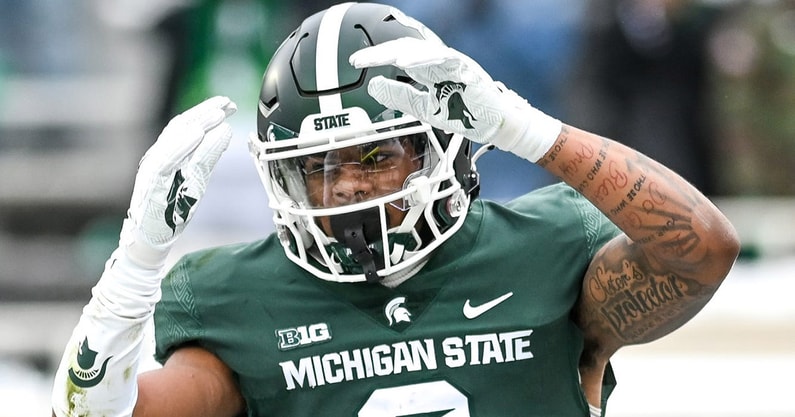 When Keon Coleman entered the transfer portal, one of the rumored factors in that decision was NIL. Now, he's making his way to Florida State — and On3's J.D. PicKell argued his commitment speaks volumes to the NIL resources in Tallahassee.
Florida has been a hotbed for NIL over the last couple years. Miami has garnered plenty of attention for its efforts, led by businessman John Ruiz, as has Florida and its Gator Collective. But PicKell argued FSU cemented itself in the space with Coleman's addition considering that component of his recruitment.
That's why the Seminoles made an "NIL flex" by landing the former Michigan State star.
"I've said this multiple times. I think this Keon Coleman recruitment had a very real NIL component to it," PicKell said on The Hard Count. "If I'm wrong, I'm wrong. But I don't think I am on this. That's what I have heard, and that's the way it looks. This is actually a good thing for Florida State because look at all the things that have been said around the state of Florida. Miami and what they were doing, grabbing top talent and having a strong NIL presence. Florida and their NIL presence. Those were the two schools in the state of Florida that were getting all the NIL headlines and all the shine and all the buzz around what they were doing.
"And Florida State's just sitting back there saying, 'Well, yeah, but we had the best season of those three.' 'Well, yeah, but we have the most returning production,' and just kind of hanging in the shadows. So I think for Florida State, to land someone like Keon Coleman, I think this is an NIL flex. I really do. I think it just says, 'Hey, our money is just fine in Tallahassee. Our money is just as good as y'all's. And we're going to use it to … to help us grab guys like Keon Coleman.'"
Expectations are high for Florida State this season considering the amount of players coming back and a highly touted transfer class. But Coleman's commitment shows the type of NIL operation FSU is running. PicKell said there's plenty of reason for excitement around the Seminoles because that also proves the investment in the program.
"I think it's a good time Florida State fans. I really do," PicKell said. "Because it shows that you have people that care about your football team, care about what Mike Norvell is doing. And they have it aligned in a way to where they get that to the right places. Because you hear a lot of stories now about NIL being disorganized and having people not on the same page. Doesn't sound like that's the case based on this recruitment, based on Keon Coleman landing in Tallahassee.
"I think this is great for Florida State, and I think it sends a very strong clear message to the rest of the college football landscape. 'Florida State, we can play that game, too, if you need us to. We can get that done for you.'