Oklahoma State lands former USC Trojans offensive lineman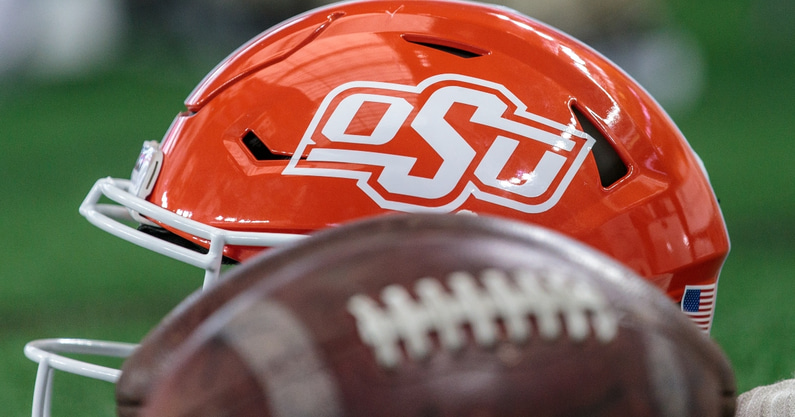 Former USC Trojans offensive lineman Casey Collier announced his commitment to Oklahoma State on Sunday night following a successful official visit over the weekend in Stillwater. Collier, who entered the NCAA transfer portal in January, logged two games played for the Trojans in two years in Los Angeles.
The 6-foot-7, 300-pound tackle has three years of eligibility remaining and can play right away at Oklahoma State as it is the first transfer of his career. Collier was a three-star prospect coming out of Barbers Hill High in Mont Belvieu, Texas. As of his commitment, Collier is the No. 34-ranked offensive tackle prospect in the portal this offseason.
Collier had 17 Division-I offers coming out of high school and chose the Trojans in the early signing period in 2019. He was previously committed to Minnesota before opting to head to USC.
Casey Collier's older sister, Charli, was the No. 1 pick in the 2021 WNBA Draft after a successful career as a center for the Texas Longhorns.
The Pokes also landed former Vanderbilt offensive lineman Jason Brooks this weekend.
Oklahoma State rewards Mike Gundy for 2021 performance
The Oklahoma State Cowboys are giving head coach Mike Gundy a reward for the 2021 season. Gundy led the Cowboys to the Big 12 championship game and won his second coach of the year award. The school has elected to give their coach a bump in pay.
According to Matt Fortuna, Gundy will receive an extra one million annually for the remainder of his contract.
"Oklahoma State announces that Mike Gundy is receiving a raise of $1M annually, along with a retention bonus of $1M annually across each of the next five years. Gundy will make $7.5M in 2022," Fortuna shared.
The Cowboys just experienced one of their best seasons in recent memory. They finished the season with an 11-1 record. Gundy also led the Cowboys to wins over rivals in the Texas Longhorns, Oklahoma Sooners, and Baylor Bears. Unfortunately, they would fall to the Bears in a rematch during the Big 12 championship game, after coming inches away from scoring a game-winning touchdown. However, they finished off the season on a high note. They took down Notre Dame in the PlayStation Fiesta Bowl.
On3's Justin Rudolph contributed to this report.